Visitors Since
May 20, 2008

2016 Stats
Fire
EMS
Jan
679
1169
Feb
516
1178
Mar
692
1357
Apr
696
1227
May
592
1254
Jun
693
1175
Jul
705
1303
Aug
669
1319
Sep
713
1278
Oct
660
1265
Nov
692
1140
Dec
714
1354
Total
8021
15019
2017 Stats
Month
Fire
EMS
Jan
628
1311
Feb
555
1247
Mar
804
1299
Apr
607
1243
May
629
1326
Jun
525
1367
Jul
Aug
Sep
Oct
Nov
Dec
Total
3748
7793
2015 Stats
Fire
EMS
Jan
612
1218
Feb
703
1078
Mar
678
1238
Apr
712
1181
May
744
1311
Jun
785
1227
Jul
609
1292
Aug
752
1263
Sep
634
1221
Oct
736
1151
Nov
711
1144
Dec
626
1190
Total
8302
14514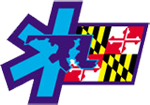 Hospital Status
MEIMSS Provider Login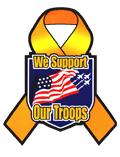 Guestbook
Welcome to the Charles County Volunteer Fire and EMS Guestbook. Your feedback is important to us. Feel free to leave your comments.
National Fire News
Dominating the Pin-In
Theron Woody offers four steps that can help specialized extrication units better focus on patient care.

Body of IL Battalion Chief Comes Home with Firefighter Honors
The Carpentersville Fire Department battalion chief died unexpectedly this week while on vacation. His remains have been returned to the Chicago area with firefighter honors.

Two Hurt When Propane Tankers Burn at PA Gas Co.
Two people were injured when propane tanker trucks caught fire at the Modern Gas Sales Inc., in Pittston Township.

CA Fire Depts Refuse to Provide Firefighters to Feds Because of Non-Payment
Three years ago, fire chiefs in Santa Cruz County decided not to provide firefighting for Forest Service wildfires because they didn't receive payment for volunteer firefighters helping to fight wildfires.

TX Fire Marshals Fired for Allegedly Forging PPE Inspection Forms
Grayson County's Fire Marshal Kevin Walton and Assistant Fire Marshal Kerry Price were both fired for forgery of a government document

MN Chief Quits Due to Department's 'Culture of Hostility'
Some say Brooklyn Park's fire chief's life has been made a "living hell" as a City Council member who is also an on-call firefighter, has micromanaged the chief's work since 2008.


Gary Ludwig explains how a new concoction is expected to worsen the opioid epidemic.

CA Captain Thrown from Pumper at Detwiler Fire
The Selma captain was thrown from the pumper after it hit a tree stump near the Detwiler fire.

FLIR Introduces High Performance FLIR M500 Multi-Sensor Maritime Camera
FLIR Systems, Inc. announced the addition of a cooled thermal camera to its award-winning M-Series platform, the FLIR M500 multi-sensor maritime camera.

MI Firefighter Dies After Battling Fire
Adrian Township firefighter Allen Howard, 49, died a day after he responded to a field fire.

Keiser University Plans Back to School Open House
Keiser University will hold an open house on Wednesday, August 9 from 5 p.m. to 8 p.m.

Spartan ER to Display Emergency Vehicles at Fire Show in NC
Spartan Emergency Response will display a sample of its top emergency vehicles to the International Association of Fire Chief annual conference in Charlotte, NC.

Ventry Solutions Releases new Lentry Light Demonstration Video
Lentry Lights are gas-powered power and light system with legs and telescoping poles.

Navy Vet Rescues Man from NY House Fire
The Navy veteran forced his way into the home and found the man at the top of the stairs.

Bayville, NJ, Volunteer Fire Co. Put 5,500-gallon Tractor-Drawn Tanker in Service
Bayville, NJ, Volunteer Fire Company, Ocean County recently put in service a tractor-drawn tanker.

Shift in Weather Gives Detwiler Fire Crews Some Help
Cooler weather is helping firefighters protecting Mariposa from the Detwiler Fire that has consumed 99 structures.

MA Crews Battle Heat as Fire Displaces 13
Lawrence firefighters battled the three-alarm fire as temperatures rose above 90 degrees.

Apparatus Winch Selection Is Driven by Mission
Ed Ballam talked with experts who say fire departments need to consider the mission of the winch to make the correct purchase.

'Firefighter City' Keeps Wildland Crews Fed, Rested
Crews returning from 24-hour shifts on the front lines of the Detwiler Fire use the base camp to rest and relax.

FL Firefighters Disciplined for Selling Disney Tickets
Two Orange County firefighters sold Disney passes that were given out to responders after the Pulse shooting.

Blaze Consumes Building at CA Fairgrounds
Flames engulfed the 16,000-square-foot events center at the San Bernardino County Fairgrounds in Victorville.

Judge Won't Allow Former NM Medic's Conviction to be Removed
Michael Harcharik spent $11K after stealing a deceased man's debit card while on a call.

Chief Concerns: Physical Exams: Your Life Depends on It
Marc Bashoor explains the importance of entry and annual physicals for all fire service personnel.

Dad and Son Perish, Mom and Daughter Escape WA Fire
An Auburn man and his 4-year-old son died in a fire late Wednesday, but his wife and 9-year-old daughter escaped.

Retired NH Chief Upset Outsider Replaced Him
Rochester's recently retired chief says he's shocked a longtime colleague wasn't chosen to step in.