Visitors Since
May 20, 2008

2016 Stats
Fire
EMS
Jan
679
1169
Feb
516
1178
Mar
692
1357
Apr
696
1227
May
592
1254
Jun
693
1175
Jul
705
1303
Aug
669
1319
Sep
713
1278
Oct
660
1265
Nov
692
1140
Dec
714
1354
Total
8021
15019
2017 Stats
Month
Fire
EMS
Jan
628
1311
Feb
555
1247
Mar
804
1299
Apr
607
1243
May
629
1326
Jun
525
1367
Jul
670
1290
Aug
767
1243
Sep
529
1299
Oct
750
1262
Nov
Dec
Total
6464
12887
2015 Stats
Fire
EMS
Jan
612
1218
Feb
703
1078
Mar
678
1238
Apr
712
1181
May
744
1311
Jun
785
1227
Jul
609
1292
Aug
752
1263
Sep
634
1221
Oct
736
1151
Nov
711
1144
Dec
626
1190
Total
8302
14514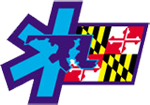 Hospital Status
MEIMSS Provider Login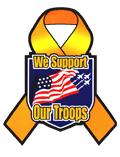 SMVFA Honor Guard are Looking for NEW Members to Serve
By Coordinator/Public Information Officer William Smith
January 10, 2017
Please see the attachment and pass it on to your friends in St. Mary's and Calvert Counties...
National Fire News
The Apparatus Architect: Borrowing Technology from Many Vocations


Kussmaul Introduces Dual USB Charging Port
Kussmaul's new dual USB Switch 5.0 - part number 091-219-5, provides a massive output current of 2.4 Amps for each port.

Plymovent Says Fed Studies Reinforces Need for Exhaust Extraction Systems
Two NIOSH Health Hazard Reports (HHEs) recommend that fire stations be equipped with diesel exhaust extraction systems.

IL Firefighters on Scene of Massive Apartment Blaze
East St. Louis firefighters tackled a massive fire Monday morning at a vacant apartment building.

Langford-New Oregon, NY, Puts Heavy Rescue in Service
The Langford-New Oregon, NY, Volunteer Fire Company has put in service a stainless steel, heavy walk-in rescue built by E-ONE.

EMS: Truth in Advertising
Gary Ludwig explains why it seems fire departments pump more oxygen than water.

Fire in Beijing Housing Block Leaves 19 Dead
Officials say the neighborhood was filled with migrant workers who sought out cheap housing.

Crews Rescue Teens Trapped in MN Cave
St. Paul firefighters worked for over two hours to rescue two teenagers who got trapped in a cave.

Student Called Hero in Deadly CA Wildfires
Mario Monte helped five residents, including two confined to wheelchairs, escape as flames threatened his assisted living facility.

NC Fire Chief Charged with Fraud
Blackmon's Crossroads Fire Chief Kenan Kearney submitted more than $14,000 in phony invoices.

Police Burning Body of Homeless Man in CA Field
An off-duty officer spotted the fire near Mission Bay and found a man's body burning.

Quick Knock Down Made at MA Restaurant Fire
Firefighters contained the fire at Vienna Restaurant and Historic Inn in Southbridge to one room.

Former PA Chief Recalls Similarities in Deadly '73 Nursing Home Blaze
Former Wayne Fire Chief Don Wood responded to a nursing home blaze that left nine dead and changed laws and regulations.

Chief Concerns: When Is It Time to Just Shut Up?


Dozens Displaced by TX Apartment Fire
Light smoke was showing from the Sherman apartment building when crews arrived and flames quickly engulfed the building.

Photographers Recall Collapse of Burning St. Louis Warehouse
It only took seconds for Wednesday's warehouse fire to go from smoky to dramatic, including a major collapse that crushed an apparatus.

Massive NYC Blaze Leaves One Missing
Hundreds of FDNY firefighters responded to a five-alarm fire in Manhattan.

CA Apartment Fire Leaves Three Dead
Neighbors heard the family of four yelling for help as smoke filled their San Jose apartment.

Two Firefighters Fall Through Floor of Burning Indianapolis Home
Two Indianapolis firefighters fell through the floor in different locations as crews battled a fire in the vacant home.

Man Arrested for Setting Fire at MN Adult Bookstore
St. Cloud police say the man poured gasoline inside the adult shop and then set it on fire.

MT Couple Saved by Sounding Smoke Alarms
Polson's assistant fire chief said the sounding smoke alarm alerted a couple to the fire and they were able to escape.

Investigators Recreate Deadly Fire at WA Homeless Camp
Wenatchee officials say the man was seriously burned when the structure made with furniture, mattresses and pallets burned.

CA Officials Say Mutual Aid Requests for Wildfires Were Not Filled
Less than half of the 305 engine companies requested for the Tubbs and Atlas fires responded while no aid was received in Mendocino County.

PA Fire Company Reopens after Months-Long Reorganization
Good Will Hose Co. officers wanted to regroup after internal struggles and training concerns came to light earlier this year.


Ron Moore and the rescue team shall establish winch skills and competencies that can be used when responding to incidents with a vehicle that has a rescue winch.