Visitors Since
May 20, 2008

2016 Stats
Fire
EMS
Jan
679
1169
Feb
516
1178
Mar
692
1357
Apr
696
1227
May
592
1254
Jun
693
1175
Jul
705
1303
Aug
669
1319
Sep
713
1278
Oct
660
1265
Nov
692
1140
Dec
714
1354
Total
8021
15019
2017 Stats
Month
Fire
EMS
Jan
628
1311
Feb
555
1247
Mar
804
1299
Apr
607
1243
May
629
1326
Jun
525
1367
Jul
670
1290
Aug
767
1243
Sep
529
1299
Oct
Nov
Dec
Total
5714
11625
2015 Stats
Fire
EMS
Jan
612
1218
Feb
703
1078
Mar
678
1238
Apr
712
1181
May
744
1311
Jun
785
1227
Jul
609
1292
Aug
752
1263
Sep
634
1221
Oct
736
1151
Nov
711
1144
Dec
626
1190
Total
8302
14514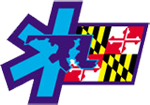 Hospital Status
MEIMSS Provider Login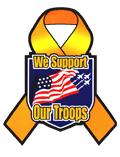 National Fire News
Hurricane Harvey Devastates Texas
Task forces from around the country assist in Hurricane Harvey search and rescue efforts.

Neighbor Saves Three Men from Burning GA House Fire
A neighbor banging on the window of a burning house saved three men in Macon-Bibb County.

When it Comes to Apparatus Suspension, There's a Lot Riding on It
Experts explain the different kinds of chassis suspensions available for fire and rescue vehicles.

FHExpo17: Product Technology Dazzles Show Attendees
Vendors from all sectors of the fire service displayed their latest technological achievements at Firehouse Expo.

Seven Firefighters Hurt Battling Bear Fire in CA
Firefighters have been injured on the steep terrain of the Santa Cruz Mountains while battling the 300-acre Bear Fire. Maria Medina reports.

Avoiding Failure on the Fireground
Mike Kirby explains how mastering several key factors can help us prevent tragic outcomes.

FHExpo17: Sendelbach Delivers Tribute to Chief Brunacini


MA Chief Helping with Hurricane Recovery Efforts in Puerto Rico
Greenfield Fire Chief Robert Strahan is on a two-week deployment to help Puerto Rico following the hurricane's devastation.

Two Blazing Homes Challenge LA Firefighters
Scott firefighters spent an hour battling a fire that destroyed two homes.

Off-Duty SC Firefighter Rescues Child from Sinking Car


FHExpo17: FDNY's Ceriello Delivers Cautionary Keynote
At Firehouse Expo, FDNY Capt. John Ceriello challenged firefighters to be brave enough to examine themselves.

FHExpo17: Step Up & Stand Out Award Presented to Wiggins Fire Department
The Wiggins, MS, Fire Dept. was recognized as the winner of the 2017 Step Up & Stand Out award at Firehouse Expo.

FHExpo17: Firehouse Recognizes Winners in Valor & Community Service Awards Program
The Michael O. McNamee Award of Valor and Thomas Carr Community Service Award were handed out at Firehouse Expo.

FHExpo17: Mental Health Tools to Combat PTSD
Palm Beach County firefighter Ric Jorge transformed his own mental health struggle into helping others.

Death Toll 42 in CA Wine Country, FFs Hope for Rain
As efforts continue in Northern California, cooler weather and a chance of rain gave firefighters a boost.

2016 Firehouse Thomas Carr Community Service Award
Firehouse is proud to honor the following departments and individuals for their commitment to community.

First Responder Family Tries to Prevent Tragedy on VA Beach
Retired firefighter and first responder sons pull drowning swimmer from ocean and administer CPR but were too late.

WA Firefighters Make Special Trip After Battling CA Wildfires
Seattle strike team used a day off to visit abused and neglected children and Forget Me Not Farm in Santa Rosa.

MA Town Approves $5.6 Million to Construct New Fire Station
New Fire Station 2 in Saxonville will replace the town's oldest firehouse that has serve for more than a century.

Dräger Sentinel 1500 Monitor Extends Range of SCBA Components


FHExpo17: Instructors Teach Company Officers How to Think Through Problems
Company Officer Development Program instructors didn't give students answers, but helped students work to find them.

FHExpo17: Hands-On Training at Nashville Fire Academy
Firefighters visiting Firehouse Expo 2017 got hands-on training Wednesday at the Nashville Fire Academy.

FHExpo17: Fresh Ideas, Techniques Taught at Extrication Class
University of Extrication's Ron Moore taught a hands-on auto extrication class during Firehouse Expo in Nashville.

Chief Arrested for Stealing Money, Gear from AZ Fire Dept.
Huachuca City Fire Chief Jon Allmon is accused of felony theft and trafficking stolen property, including fire department equipment.

Three Hurt when Indianapolis Pumper, Dump Truck Collide
Three firefighters were injured when the dump truck was unable to stop in time.