Visitors Since
May 20, 2008

2016 Stats
Month
Fire
EMS
Jan
679
1169
Feb
516
1178
Mar
692
1357
Apr
696
1227
May
592
1254
Jun
693
1175
Jul
705
1303
Aug
669
1319
Sep
713
1278
Oct
660
1265
Nov
692
1140
Dec
714
1354
Total
8021
15019
2017 Stats
Month
Fire
EMS
Jan
628
1311
Feb
555
1247
Mar
804
1299
Apr
607
1243
May
629
1326
Jun
525
1367
Jul
670
1290
Aug
767
1243
Sep
529
1299
Oct
750
1262
Nov
645
1256
Dec
680
1315
Total
7789
15458
2015 Stats
Month
Fire
EMS
Jan
612
1218
Feb
703
1078
Mar
678
1238
Apr
712
1181
May
744
1311
Jun
785
1227
Jul
609
1292
Aug
752
1263
Sep
634
1221
Oct
736
1151
Nov
711
1144
Dec
626
1190
Total
8302
14514
2018 Stats
Month
Fire
EMS
Jan
753
1452
Feb
551
1198
Mar
1127
1427
Apr
1266
750
May
Jun
Jul
Aug
Sep
Oct
Nov
Dec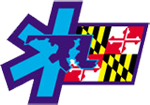 Hospital Status
MEIMSS Provider Login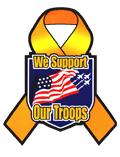 Maryland Deputy Fire Marshal Orientation Meetings
By Coordinator/Public Information Officer William Smith
September 12, 2017
REMINDER:
The Deputy Fire Marshal hiring process is beginning and the orientations are mandatory to attend in order to pursue any of the open positions. You are encouraged to attend to gather the information you need to see if this profession is something you're interested in. The orientation locations are listed as follows:
Monday, Sept 11th - Easton
Tuesday, Sept 12th - Mechanicsville VFD (TONIGHT)
Thursday, Sept 21st - Hagerstown
Saturday, Sept 23rd - Pikesville
I have also attached the announcement for your distribution, which has more detailed information..
Thank you!