Visitors Since
May 20, 2008

2016 Stats
Month
Fire
EMS
Jan
679
1169
Feb
516
1178
Mar
692
1357
Apr
696
1227
May
592
1254
Jun
693
1175
Jul
705
1303
Aug
669
1319
Sep
713
1278
Oct
660
1265
Nov
692
1140
Dec
714
1354
Total
8021
15019
2017 Stats
Month
Fire
EMS
Jan
628
1311
Feb
555
1247
Mar
804
1299
Apr
607
1243
May
629
1326
Jun
525
1367
Jul
670
1290
Aug
767
1243
Sep
529
1299
Oct
750
1262
Nov
645
1256
Dec
680
1315
Total
7789
15458
2015 Stats
Month
Fire
EMS
Jan
612
1218
Feb
703
1078
Mar
678
1238
Apr
712
1181
May
744
1311
Jun
785
1227
Jul
609
1292
Aug
752
1263
Sep
634
1221
Oct
736
1151
Nov
711
1144
Dec
626
1190
Total
8302
14514
2018 Stats
Month
Fire
EMS
Jan
753
1452
Feb
Mar
Apr
May
Jun
Jul
Aug
Sep
Oct
Nov
Dec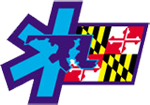 Hospital Status
MEIMSS Provider Login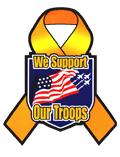 Flu Season Causing Overcrowding in Maryland Hospital Emergency Rooms
By Coordinator/Public Information Officer William Smith
January 26, 2018
Maryland hospitals emergency departments are experiencing a major increase in the number of patients, the Maryland Institute for Emergency Medical Services Systems (MIEMSS) announced today. Representatives from Emergency Medical Services (EMS) programs, hospital Emergency Departments, and local health departments are monitoring patient volumes at area hospital emergency departments. A hospital Emergency Department that has a temporary overload of patients can request ambulances to transport non-critical patients to another hospital, if possible. Hospital activity normally increases in the winter − the peak season for flu and respiratory illness. The Maryland Department of Health (MDH) has reported widespread cases of influenza/flu illness across Maryland.
Health care officials request individuals get the flu vaccine to reduce influenza. Even though this year's vaccine is not a complete match to the circulating flu viruses, vaccination and staying home when sick are still the best options to reduce the risk of catching or spreading the flu. The flu vaccine can also reduce the severity of symptoms if you do get sick.
If you believe you are ill with influenza:
• Contact your healthcare provider for management of flu symptoms or treatment of any complications. Early diagnosis and treatment can often be effective and may prevent the need for Emergency Department treatment.
• Get rest and drink plenty of fluids.
• Cover your mouth and nose when sneezing or coughing.
• Use alcohol-based hand sanitizers and wash your hands often with soap and water.
• Avoid crowded places like shopping malls or public transportation.
• Avoid unnecessary visits to hospitals or other settings where people with other conditions may be severely affected if they contract the flu from you.
• Stay home from work or school whenever possible to avoid spreading the flu to your friends and coworkers.
National Fire News
Sprinklers, Alarms Shut Off at Former NY Motel Destroyed by Fire
Officials said the alarms and sprinklers were shut off because of ongoing construction work at the former Henrietta motel.

Chief Concerns: 5 Steps for Managing Priorities


OH Firefighters Rescue Motorists Trapped by Flood Waters
Fire and EMS crews rescued found several Amish trapped in a buggy in high water near West Chester.

NY City Sees Cost Savings with Sick Time Policy
Watertown's mayor said the city has saved more than $32,000 in overtime since a new policy doesn't replace firefighters who call in sick.

Proposed Law Allows CA Responders to Perform 'Mouth-to-Snout' Resuscitation
"Mouth-to snout" resuscitation and other efforts to treat injured animals is illegal in California.

MD Ambulance Headed to NJ Repair Facility Involved in Crash
Bel Air VFC Ambulance 396 was being driven to a repair shop for damage from an earlier accident when it was involved in a crash.

Forced Staff Assignments: Good Training or a Waste of Time?
Dennis Merrigan says forced rotations in the fire service may be counterproductive.

University of Extrication: Electric Plug-In Vehicle Stabilization - Part 2
Ron Moore and the rescue team take a look at the unusual stabilization challenges of side-resting electric vehicles

VA Chief to Retire in Wake of Bullying, Harassment Complaints
Fairfax County Fire Chief Richard Bowers will step down in April after claims of bullying and sexual harassment in the department.

WI Fire Chief Denies Claims of Malfeasance
Janesville Fire Chief Randy Baker defended himself at a hearing Thursday against a former employee's claims.

CA Fire Capt. Featured in 5.11's 'Quiet Warrior' Campaign for Off-Duty Actions


RhodiumSE Used at Super Bowl Events in MN
RhodiumSE - a special event incident management tool - were integral in planning and coordinating incident response during Super Bowl week.

Eagle Bend, MN, Volunteers Get New Pumper/Tanker
The Eagle Bend, MN, Volunteer Fire Department has taken delivery of a pumper/tanker built by Midwest Fire on a Freightliner M2 106 cab and chassis.

Tests Reveal No Contaminants in WA Department's SCBA
A recent round of testing determined there are no contaminants in Spokane Fire Department air tanks.

NY Firefighter in Critical Condition Because of Flu
A probationary firefighter in the Clarkstown hamlet of New City is in critical condition with the flu.

Judge Orders FL Fire Department to Reinstate Firefighter
Tampa firefighter Tanja Vidovic was fired nearly two years ago the day after she filed a discrimination suit.

Firefighter Narrowly Avoids Injury in TX Apparatus Wreck
Austin firefighter Meredith Garee avoided serious injury when a drunk driver hit an apparatus last weekend.

WI Firefighters Begin Psychological Response Training
An effort is underway to train Milwaukee firefighters to recognize and treat psychological injuries.

FL Firefighters Making American Flags Out of Fire Hoses
Two Temple Terrace firefighters are getting artistic by making American flags out of old fire hoses.

When it Comes to Apparatus Emmissions Regulations, the Worst Is Over
Ed Ballam talked with manufacturers to find out how the EPA's emissions restrictions have impacted design and operations.

Dispatchers Mark 50th Anniversary of First 911 Call
The nation's very first 911 call was made on Feb. 16, 1968, in the Alabama city of Haleyville.

NY Firefighters Support Proposal on EMS Billing
Firefighters support legislation allowing New York departments to bill insurance companies for EMS.

Two Injured as Freight Train Derails in Rural NY
Two crew members were hurt when a freight train carrying cars derailed and caught fire Thursday in Attica.

Close Calls: What Command Says Goes
Billy Goldfeder explains that while some may not like what command orders us to do, we MUST do as command orders.

Former CT Firefighter Gets Three Years, Sold Crack at Station
A former Norwalk firefighter will serve three years for selling crack, twice making sales at a fire station.