Visitors Since
May 20, 2008

2018 Stats
Month
Fire
EMS
Jan
753
1452
Feb
551
1198
Mar
1127
1427
Apr
1266
750
May
709
1423
Jun
758
1338
Jul
751
1334
Aug
781
1408
Sep
745
1417
Oct
861
1363
Nov
704
1353
Dec
668
1431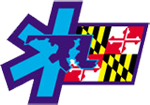 Hospital Status
MEIMSS Provider Login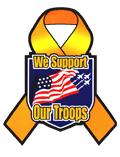 Volunteer Fire/EMS Departments Bring Smiles to All This Christmas Season
By Coordinator/Public Information Officer William Smith
December 14, 2018
In the past two weeks our volunteer fire/EMS departments opened their doors to accept donations from the public for Marine Corps Reserves Toys for Tots Campaign. We thank our residents for their kindness and to the hundreds of businesses that collected toys, we thank you as well. It was a pleasure for us to collect these toys that will help bring smiles to every child in our county.
Here's a few pictures of the wonderful work our business community provided.
Cadet Class #23, thank you for a job well done today!