Visitors Since
May 20, 2008

2016 Stats
Fire
EMS
Jan
679
1169
Feb
516
1178
Mar
692
1357
Apr
696
1227
May
592
1254
Jun
693
1175
Jul
705
1303
Aug
669
1319
Sep
713
1278
Oct
660
1265
Nov
692
1140
Dec
714
1354
Total
8021
15019
2017 Stats
Month
Fire
EMS
Jan
628
1311
Feb
555
1247
Mar
804
1299
Apr
607
1243
May
629
1326
Jun
525
1367
Jul
670
1290
Aug
Sep
Oct
Nov
Dec
Total
4418
9083
2015 Stats
Fire
EMS
Jan
612
1218
Feb
703
1078
Mar
678
1238
Apr
712
1181
May
744
1311
Jun
785
1227
Jul
609
1292
Aug
752
1263
Sep
634
1221
Oct
736
1151
Nov
711
1144
Dec
626
1190
Total
8302
14514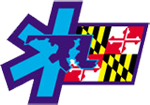 Hospital Status
MEIMSS Provider Login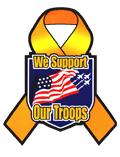 The Offical Website for:
Charles County Volunteer Firemen's Association, Inc.
Charles County Association of Emergency Medical Services, Inc.
VOLUNTEERS ARE NEEDED THROUGHOUT OUR COUNTY TODAY!

CLICK HERE to access our countywide application system.
Maryland Deputy Fire Marshal Orientation Meetings

Coordinator/Public Information Officer William Smith, September 12

REMINDER:

The Deputy Fire Marshal hiring process is beginning and the orientations are mandatory to attend in order to pursue any of the open positions. You are encouraged to attend to gather the information you need to see if this profession is something you're interested in. The orientation locations are listed as follows:

Monday, Sept 11th - Easton
Tuesday, Sept 12th - Mechanicsville VFD (TONIGHT)
Thursday, ... (Full Story & Photos)


Assistance For Firefighters Grant Awarded to Cobb Island V.F.D. and EMS for New SCBA Equipment

Coordinator/Public Information Officer William Smith, September 08

The Cobb Island Volunteer Fire Department and EMS was notified officially today that our department has been awarded an Assistance for Firefighters Grant through FEMA in the amount of $217,715.00

The funds allocated from the Assistance to Firefighters Grant will help replace our aging Self Contained Breathing Apparatus (SCBA) which is a mix of models spanning 14-20 years in age. Our oldest packs ... (Full Story)




Volunteer EMT Garcia receives Cadet Class #21 Awards

Coordinator/Public Information Officer William Smith, August 16

Had the pleasure last night of presenting EMT Carlos Garcia with his certificate and 3rd place overall GPA from Cadet Class #21. Unfortunately he was unable to join us at the class banquet. EMS Chief Yesse assisted with the presentation.... (Full Story & Photos)

3rd Annual Benefit Golf Tournament by the Southern Maryland VFA for NFFF

Coordinator/Public Information Officer William Smith, August 07

Come join the Southern Maryland Volunteer Firemen's Association 3rd Annual benefit golf tournament to benefit the National Fallen Firefighters Foundation. Enjoy a great day of golf, see old friends and make some new ones. We are pleased this year to have as our guest, Dawn Ulmschnieder, to welcome our teams and thank our sponsors. Don't get left out of this opportunity as we have sold out in our two ... (Full Story & Photos)


CART CRUZ BY THE RIVERSIDE & CORN-HOLE FUND RAISER

Coordinator/Public Information Officer William Smith, August 03

Who's got Golf Carts, Go-Carts anything "Cart" we are looking for YOU.

Don't miss our 1st Annual Cart Cruz by the Riverside Parade.

Show us what you got. Jazz that cart up. Decorate your cart anyway you choose, or just come to ride.

Trophies will be awarded half hour after the parade.

We will have trophies in different categories, such as Best Appearing, 2nd best appearing, best scheme, best ... (Full Story & Photos)


Hughesville & Bel Alton Volunteers Dedicate Fire Trucks to Dentsville Community

Coordinator/Public Information Officer William Smith, July 29

During the next 6-8 months of the "bridge reconstruction" in Dentsville along Route 6, the Hughesville Volunteers have relocated E23 to the Dentsville EMS station and Bel Alton Volunteers have relocated Brush 10. County Volunteer leaders came together to develop this plan to increase response time in the Dentsville community during construction. This equipment will be supported/staffed by the volunteer ... (Full Story & Photos)


Serve Strong: Better You, Better Crew

Coordinator/Public Information Officer William Smith, July 10

Volunteer Firefighters in Charles County are tough, but so are the challenges we face. The health and safety choices we make affect not only ourselves, but our entire crew and all those who depend on us.

**Heart attacks cause over 50 percent of on-duty firefighter deaths each year.
**Over 390 firefighter and EMT suicides have been reported since 2014.
**Cancer is quickly becoming one of the most ... (Full Story)





Dr. Seaman Appointed as Emergency Services Medical Director

Coordinator/Public Information Officer William Smith, June 07

Charles County Administrator Michael D. Mallinoff, Esq., ICMA-CM announces the appointment of Kevin G. Seaman, M.D., FACEP as the part-time jurisdictional medical director for the Department of Emergency Services. The jurisdictional medical director is a new position reporting to Director of Emergency Services William Stephens. Seaman began his employment with Charles County Government on June 12. ... (Full Story & Photos)

High School Cadets Make Great Work of this Fire

Coordinator/Public Information Officer William Smith, March 02

Today our High School Cadets were actively containing the fire in the "flammable fire pit" during Firefighter II class..Great TEAMWORK and a Special Thanks to Hughesville VFD for supplying the pumper during the evolution's today!!... (Full Story & Photos)

Chief Lawman Awarded Dr. Henry L. Burke Memorial Award

Coordinator/Public Information Officer William Smith, February 13

Congratulations to Chief Will Lawman! Chief Lawman was awarded the Dr. Henry L. Burke Memorial Award for Squad Person of the Year at the Charles County Volunteer Fire & Emergency Medical Services Association Banquet on Friday, January 6, 2017. This is a very prestigious award presented annually. Recipients are nominated by fellow members and voted on by the Charles County Emergency Medical Association. ... (Full Story & Photos)

Your feedback is important to us! Feel free to sign the guestbook.
National Fire News
Photos: Struck Gas Meter Ignites Fire that Threatens TX Home


The Community Kitchen Table
Dan Byrne explains how to make your presence known in the community to be a part of the solution.


The Multi Agency Academic Cooperative (MAAC) Foundation hosted an official ribbon cutting at the site of the new Emergency Services Training Academy in Valparaiso.

Mattracks Makes Rubber Track Conversion for ATVs and Tractors
Mattrack makes over 100 different rubber track conversion systems for ATVs, UTVs, tractors and other vehicles.

Photos: TX Crews Battle Salvage Yard Blaze
Grand Prairie firefighters went defensive when they arrived and an explosion launched a burning acetylene bottle through the air.

Ross Township, OH, Gets New Custom Pumper
The Ross Township, OH, Fire Department has taken delivery of a custom eMAX pumper built by E-ONE.

Another Suspicious Fire Destroys Vacant VA Home
Petersburg firefighters have now responded to at least four suspicious fires at vacant homes.

CT Firefighters Tackle Furniture Store Blaze
Waterbury firefighters were on scene after a large fire erupted early Monday at a furniture store.

Wildfire Costs Skyrocketing in Western States
Wildfire suppression costs are on the rise and the trend will continue, according to a new study.

Southwestern Fire Chief Association: Executive Leadership Conference and Expo


TX Town Updates Fleet with Rural Assistance Grant
Dawson received the $100,000 grant from the Texas A&M Forest Service Rural VFD Assistance Program.

Winds Push WA Controlled Burn over Break Line
A fire broke out near Waitsburg on Sunday afternoon when a controlled burn escaped control lines.

PA County Saves $3M on Emergency Radio Project
Erie County's new public safety radio system is proving less costly than local officials projected.

Initial Attack Command in the WUI
Jeff Brand explains that ICs must consider multiple factors that impact life safety and property preservation.

Product of the Day: Leader -- Wireless Life Detector and Search Camera
LEADER, an expert in search and rescue material, expands its range with the version 3 wireless seismic sensors.

Record Turnout for Fifth Annual 9/11 Memorial Stair Climb at Lambeau Field
The event at historic Lambeau Field drews 2,169 participants and $110,000 raised to support the National Fallen Firefighters Foundation.

NY Firefighter Struck by Vehicle Passing Apparatus
The Poughkeepsie firefighter was struck by a passing vehicle while retrieving gear from an apparatus.

Fallen Firefighters Remembered at CO Memorial Service
Of the 190 firefighters honored Saturday by the IAFF, 153 died of work-related cancers.

MA Firefighters Rescue Several from Pre-dawn Blaze
Three firefighters were injured as they worked to rescue residents trapped by a fire in a Lynn apartment building.

Smokejumpers Recount 'Once-in-a-Lifetime' Jump at CA Fire
Redding Smokejumpers said their goal to work a fire on the Channel Island was a "dream come true."

Fire Apparatus Come in a Myriad of Colors


CA Firefighter Awarded Medal of Valor Posthumously
Santa Cruz firefighter Clayton Ogden, who shielded two people from a gunman, died from cancer this summer.

IAFF Memorial will Honor 196 Fallen Firefighters
The annual International Association of Fire Fighters Memorial will honor 196 firefighters Saturday.

Fire Breaks Out at TX Petrochemical Plant
A pipeline exploded at Mont Belvieu plant Friday night and was brought under control in about an hour.

Fiery Vehicle Crash Injures 14 Marines in CA
The Marines and Navy corpsman suffered serious burns when the armored amphibious vehicle struck a gas line at Camp Pendleton.