Visitors Since
May 20, 2008

2015 Stats
Fire
EMS
Jan
612
1218
Feb
703
1078
Mar
678
1238
Apr
712
1181
May
744
1311
Jun
785
1227
Jul
0
0
Aug
752
1263
Sep
0
0
Oct
0
0
Nov
0
0
Dec
0
0
Total
4986
8516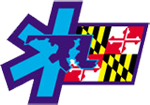 Hospital Status
MEIMSS Provider Login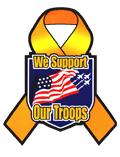 The Offical Website for:
Charles County Volunteer Firemen's Association, Inc.
Charles County Association of Emergency Medical Services, Inc.
VOLUNTEERS ARE NEEDED THROUGHOUT OUR COUNTY TODAY!

CLICK HERE to access our countywide application system.
SAFETY OFFICER MEETING

Coordinator/Public Information Officer William Smith, October 05

All Chiefs and Presidents from Chief Edwards:

On Wednesday, October 7th we will be having the first County Safety Officer meeting at 1900 at the training center. Please encourage all department safety officers to attend. I am resurrecting the safety committee and hope to move that group ahead in the next few months. I am hoping to take that group in a different direction than the previous committee. ... (Full Story)




EXECUTIVE MEETING REMINDERS

Coordinator/Public Information Officer William Smith, October 05

Message form Chairman Edwards:

The executive committee meeting will be held at Station 1 at 1900 hours on Tuesday evening. President Gilroy will be running it for me since I have a mandatory class that evening. Reminder all companies both Fire and Ems that their annual financial reports are due that evening to Bill Deer and Lynn in my absence. The two county reports are due to Jackie Garland immediately. ... (Full Story)




Joaquin Upgraded to Hurricane This Morning

Coordinator/Public Information Officer William Smith, September 30

Joaquin was upgraded to Hurricane as of 8:00 AM today

There is still uncertainty of the track but the path will be more clear over the next 36 hours. Joaquin is several hundred miles east of the Bahamas. The storm is expected to move closer to the Mid Atlantic over the next several days. If it does impact us, a period of time between late Friday through Monday is most likely.

Storm Surge and ... (Full Story & Photos)

911 Remembrance Event a Great Success!!!

Coordinator/Public Information Officer William Smith, September 12

Want to thank all first responders who attended the 911 Remembrance Event last night at Regency Stadium including Waldorf Chief Jenkins, County Chief Kaufmann and Tommy Howes from Calvert County for throwing out the first pitch. Commissioner President Murphy, thank you for your willingness to take time out of your busy schedule to join us as well. Thank you Courtney, Patrick Day and stadium staff ... (Full Story)




Threats Reported by Texas Emergency Responders

Coordinator/Public Information Officer William Smith, September 04

The threat against law enforcement officers in Texas has now apparently spread to emergency personnel.

Several threatening incidents reported this week are under investigation.

On Thursday, a Houston fire captain stopped in his vehicle at a red light reported hearing a man in the back seat of an adjacent car tell someone: "t's not a cop." according to KHOU.

In an apparent unrelated incident the ... (Full Story)




911 Remembrance Event at Regency Stadium

Coordinator/Public Information Officer William Smith, September 04

The Southern Maryland Blue Crabs are hosting a "911 Event of Remembrance and Celebration" at the Regency Furniture Stadium on 9/11/15 and has invited all volunteer fire and EMS departments from St. Mary's, Calvert, and Charles Counties.

All Fire/EMS personnel and immediate family members will be provided with FREE ticket vouchers to this event.

I will be making contact with each department to make ... (Full Story & Photos)

MISSION BBQ SUPPORTS OUR VOLUNTEER FIRE/EMS SERVICE NOW THROUGH SEPTEMBER 11TH

Coordinator/Public Information Officer William Smith, August 31

I wanted to personally invite you and your respective department to join us on Friday, September 11, as we honor heroes like yourselves who courageously keep our communities safe everyday. All Fire, Police, and EMS personnel will receive a free sandwich as a small token of our appreciation for everything you do, beginning at 11am and continuing until we close that evening at 10pm. Please note that ... (Full Story & Photos)

Hole Sponsors/Golf Tournament for National Fallen Firefighters Foundation

Coordinator/Public Information Officer William Smith, August 27

Message from President Gilroy:

SMVFA has been asked to host a fund raiser for the National Fallen Firefighter's Foundation (NFFF) in Southern Maryland. The tournament will be held on September 23, 2015 at Wicomico Shores Gold Course, Budds Creek. Registration deadline is September 11, 2015. We are in need of Hole Sponsors as well as other Sponsors to help off set costs so more monies can be given ... (Full Story & Photos)

MFCA and MSFA - Leadership, Recruitment, Retention and Safety Training

Coordinator/Public Information Officer William Smith, August 24

To All Fire Service: Presidents, Chiefs, Officers, Fire Chaplains and Emergency Service Members and Associates

The Maryland Fire Chiefs and the Maryland State Firemen's Will be holding Leadership, Recruitment, Retention and Safety Training in Western Maryland Starting on September 24 - 26, 2015

Please review and post the attachments in your stations and send them out to your members and your email ... (Full Story)




"Barn On Fire" Shook Amish Community

Coordinator/Public Information Officer William Smith, August 24

A Waldorf firefighter received a minor injury after an electrical malfunction inside an Amish cabinetry barn at 9035 Glock Place in Charlotte Hall caused a fire and then an explosion Tuesday afternoon, destroying the barn. It was the second fire in as many days in the Amish community.

On Monday, a fire at 10195 Fairhaven Road in Charlotte Hall burned a home belonging to an Amish family.

According ... (Full Story)




Monster Mile and NFFF Team Up Again to Support Families of Fallen Firefighters

Coordinator/Public Information Officer William Smith, August 06

Hospitality Ticket Package for September 30 "AAA 400" to Raise Money for the National Fallen Firefighters Foundation

As has become tradition during the fall race weekend at Dover International Speedway, both the Monster Mile and the National Fallen Firefighters Foundation (NFFF) will again join forces to raise funds for the survivors of fallen firefighters.

The partnership between the Monster Mile ... (Full Story & Photos)

WORKING STRUCTURE FIRE IN A SINGLE FAMILY DWELLING

Coordinator/Public Information Officer William Smith, August 04

On August 4, 2015, volunteer fire departments from Charles County assisted by mutual aid units from PG County responded to a reported house on fire across from 2301 Kanegis Drive. After a 911 call to the communication center and the 1:27 A.M. dispatch; units arrived quickly and found fire on the first and second floors through out. Companies made an excellent stop on this well advanced fire. Searches ... (Full Story & Photos)

Maryland Fire Chief's is seeking to hire one part-time Project Coordinator

Coordinator/Public Information Officer William Smith, August 04

The MFCA is seeking to hire one part-time person to help develop and implement a strategic plan that will enable our association and its member companies to meet the goals of the MSFA/MFCA SAFER grant. We intend to hire a part-time (estimated 15-20 hours per week) Project Coordinator to work with the MFCA committees in identifying projects that meet the goals of the SAFER program required for the ... (Full Story & Photos)

Your feedback is important to us! Feel free to sign the guestbook.
National Fire News
CSR2 Pulleys
The unparalleled design and workmanship of two new pulleys from CMC Rescue make them ideal for confined space and industrial rescue applications.

Pierce Pumper with Snozzle Turret Protects N.M. Oil Facilities
Pierce placed a Pierce Arrow XT fire pumper outfitted with a Snozzle High Reach Extendable Turret (HRET) on duty with the Malaga, N.M. Volunteer Fire Department.

Firefighters & Red Cross Team Up to Save Lives Through Home Fire Campaign
The Red Cross has teamed up with fire departments to install more than 125,000 smoke alarms across the country.

Brush Truck Put on Road in Fort Plain, N.Y.
Fort Plain, N.Y., Fire Dept has taken delivery of a Midwest Fire 250-gallon aluminum flatbed brush truck on a Ford F-450.

Church Fire Battled in Chicago
The congregation is vowing to rebuild their church. The fire may have smoldered all night before breaking out Wednesday morning.

Pa. Asst. Fire Chief Charged with Sex with Junior FF


Fire Equipment Association Selects Conn. Chief for Safety Award


Keiser University Hosts Open House


IAED Hosts Navigators Conference in UK
More than 100 public safety communications professionals hailing from England, Scotland, Northern Ireland, and Greece attended the (IAED) UK NAVIGATOR conference.

IAED Presents Successful Conference in the Netherlands
The International Academies of Emergency Dispatch (IAED) presented another successful Euro NAVIGATOR conference in Leiden, Netherlands.

Fire Training Structures Streamlines Bidding Process
B2W Software announced that Phoenix, Arizona-based Fire Training Structures (FTS), LLC has selected B2W Estimate to streamline the company's bidding process.

Largest Wildfire in U.S. History Inspires New Musical
Firefighter "Big Ed" Pulaski saved his crew by leading them to an old mine tunnel.

Fire-Dex Acquires Fabric Maker TECGEN
Fire-Dex, a leading manufacturer of protective firefighting clothing, has acquired TECGEN PPE, an innovative flame resistant fabric and garment technology from National Safety Apparel (NSA).

KIMTEK Expands into Second Facility
KIMTEK Corporation has announced the purchase of a second facility in Orleans, Vt., where production of the company's full line of transport skid units will continue and expand.

Accused Pa. Arsonist Allegedly Tired of Vacant Houses
He is accused of setting 11 fires in August and September.

Ind. Strip Mall, Mosque Damaged


Photos: Chicago Firefighters Extricate Driver
Chicago firefighters extricated one person from a pin-in crash on Oct. 3.

NFFF, FDNY to Host First National Stair Climb
On Saturday, the National Fallen Firefighters Foundation and FDNY will remember the nation's bravest with the inaugural National Stair Climb.

Toronto Gets 105-Foot, Rear-Mount Aerial
Toronto, Canada, Fire Department has taken delivery of a 105-foot rear-mount aerial built by Smeal Fire Apparatus on a Spartan cab and chassis.

N.H. Boy Stuck in Tree Freed


Chicago Firefighters Battling Church Blaze
Crews found heavy smoke and flames.

Fire Damages R.I. Strip Mall
Three firefighters were transported for treatment Wednesday morning.

N.D. Denied FEMA Grant for Rail Emergency Training Center
Grand Forks Fire Chief Peter O'Neill stressed the need for training crews to deal with railroad emergencies.

Pa. Ambulance Assn. President Charged with Theft
Officers with the now defunct Old Forge Ambulance and Rescue Association noticed the shortage.

Minn. 10-year old Arrested for Starting Fires
The kid told police he was "super mad," and admitted to igniting the fires.