Visitors Since
May 20, 2008

2016 Stats
Fire
EMS
Jan
679
1169
Feb
516
1178
Mar
692
1357
Apr
696
1227
May
592
1254
Jun
693
1175
Jul
705
1303
Aug
669
1319
Sep
713
1278
Oct
660
1265
Nov
692
1140
Dec
714
1354
Total
8021
15019
2017 Stats
Month
Fire
EMS
Jan
628
1311
Feb
555
1247
Mar
804
1299
Apr
607
1243
May
Jun
Jul
Aug
Sep
Oct
Nov
Dec
Total
2594
5100
2015 Stats
Fire
EMS
Jan
612
1218
Feb
703
1078
Mar
678
1238
Apr
712
1181
May
744
1311
Jun
785
1227
Jul
609
1292
Aug
752
1263
Sep
634
1221
Oct
736
1151
Nov
711
1144
Dec
626
1190
Total
8302
14514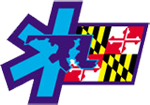 Hospital Status
MEIMSS Provider Login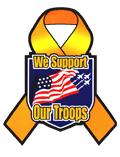 The Offical Website for:
Charles County Volunteer Firemen's Association, Inc.
Charles County Association of Emergency Medical Services, Inc.
VOLUNTEERS ARE NEEDED THROUGHOUT OUR COUNTY TODAY!

CLICK HERE to access our countywide application system.
Cooling Centers Available During Summer Months for Extreme Heat

Coordinator/Public Information Officer William Smith, June 13

As the summer heat begins, it is important to stay cool and hydrated. When the National Weather issues a Heat Advisory, Excessive Heat Watch, Excessive Heat Warning, or Air Quality Alert of Orange or greater, the following public buildings are open during regular business hours for use by residents:

Capital Clubhouse (Monday through Sunday, 9 a.m. – 9 p.m.)

3033 Waldorf Market Place, Waldorf

Richard ... (Full Story & Photos)

Dr. Seaman Appointed as Emergency Services Medical Director

Coordinator/Public Information Officer William Smith, June 07

Charles County Administrator Michael D. Mallinoff, Esq., ICMA-CM announces the appointment of Kevin G. Seaman, M.D., FACEP as the part-time jurisdictional medical director for the Department of Emergency Services. The jurisdictional medical director is a new position reporting to Director of Emergency Services William Stephens. Seaman began his employment with Charles County Government on June 12. ... (Full Story & Photos)

PHOTO RELEASE: Commissioners Proclaim April 23-29 as Recruit Charles County Week

Coordinator/Public Information Officer William Smith, April 26

On Tuesday, April 25, the Board of Commissioners proclaimed the week of April 23 -29, as National Volunteer Recognition Week. During this week, the Charles County volunteer fire departments and rescue squads joined the Maryland State Firemen's Association for a unified recruitment drive held on Sunday, April 23. Recruitment and retention is one of the biggest challenges facing volunteer fire departments. ... (Full Story & Photos)

High School Cadets Make Great Work of this Fire

Coordinator/Public Information Officer William Smith, March 02

Today our High School Cadets were actively containing the fire in the "flammable fire pit" during Firefighter II class..Great TEAMWORK and a Special Thanks to Hughesville VFD for supplying the pumper during the evolution's today!!... (Full Story & Photos)

Chief Lawman Awarded Dr. Henry L. Burke Memorial Award

Coordinator/Public Information Officer William Smith, February 13

Congratulations to Chief Will Lawman! Chief Lawman was awarded the Dr. Henry L. Burke Memorial Award for Squad Person of the Year at the Charles County Volunteer Fire & Emergency Medical Services Association Banquet on Friday, January 6, 2017. This is a very prestigious award presented annually. Recipients are nominated by fellow members and voted on by the Charles County Emergency Medical Association. ... (Full Story & Photos)

Fire/EMS Coordinator Attends MD Fire Chief's Legislative Reception in Annapolis

Coordinator/Public Information Officer William Smith, February 10

Last night was a very interesting evening attending the annual MD Fire Chief's Reception. During the event our own District #28 Delegate Edith Patterson (right side of photo) stopped for a "photo opportunity" along with Delegate Diane Fennell from District 47A. Our discussion was mainly involving drafting legislation to remove "real estate property tax" for current and future volunteer fire and EMS ... (Full Story & Photos)

SAFETY MESSAGE

Coordinator/Public Information Officer William Smith, September 30

FIRE AND EMS ASSOCIATION LEADERSHIP URGE EVERYONE TO KEEP THEIR HEADS ON A SWIVEL WHEN OPERATING ON THE EMERGENCY SCENE. TAKE A LOOK AT THIS VIDEO!!!... (Full Story & Photos)

8-Year-Old Maryland Girl Saves Mother's Life by Calling 911

Coordinator/Public Information Officer William Smith, September 28

An 8-year-old girl is being hailed as a hero for calling 911 after she recognized that her mother was having a stroke.
A'nasia Clayton was home with her mother in Charles County, Maryland, when she saw that one half of her mom's face had gone slack. She quickly called 911 and described the situation to the dispatcher.

"I'm in the house with my mom and I think she's having a stroke now," A'nasia tells ... (Full Story)




Your feedback is important to us! Feel free to sign the guestbook.
National Fire News
Faulty Refrigerator Caused London's Grenfell Tower Fire
The Grenfell Tower fire in London started in a fridge freezer, and outside cladding failed safety tests, police say.

Hot Shots 6/17
Firehouse presents recent fires from around the country

Toyne Celebrates 75th Anniversary as Fire Apparatus Builder


Detroit EMTs Get Largest Raise in Division's History
Detroit's EMS Division is the last public safety group to get a raise since the city promised all responders will see an increase in pay.

X-Tinguish FST -- Fire Suppression Tool


FDNY Members Raise Money to Attend TX Boy's Funeral
FDNY firefighters are trying to fly as many members as they can to honor five-year-old River Lawrence.

Charging Hoverboard Sparks Fire, Displaces FL Family
A Riviera Beach family was displaced from their home after a charging hoverboard sparked a fire.

Pumper with Full Response Crew Cab Delivered to Hollandale, WI
The Hollandale, WI, Fire District has recently taken delivery of a pumper/tanker built by Custom Fire Apparatus.

TX Firefighters Walk Out over Chief Being Let Go
After their chief was let go, the entire Wills Point volunteer fire department walked off in protest.

Truck Fire, Explosion Nearly Destroys NV Apartments
Cell phone video shows a truck engulfed in flames right next to a Las Vegas apartment building.

FDNY Rescues Three Trapped Construction Workers
New York City firefighters rescued three construction workers in Queens after a structural collapse.


Michael Accardo III of the St. Tammany Fire District 9 has been selected as the winner of the 2017 VCOS Training Officer Recognition Award by TargetSolutions.

Southern CA Firefighters Pull in $250K in Overtime
The list of California's highest-earning public employees for 2016 includes some first responders.

CA Wildfire Threat Grows Even as Heat Wave Eases
Record temperatures in California are easing, but the risk of wildfire was expected to grow Thursday.

Concerns Raised About NM Brush Fire Response
A Farmington family is questioning why firefighters took nearly an hour to respond to the blaze.

Rain Quells AZ Wildfire that Destroyed Four Homes
A storm rolled into Sonoita and helped firefighters with a blaze that swept through a residential area.

TN Firefighters Endangered by Erratic 911 System
A poorly performing computer program in Knox County is placing firefighters and police in danger.

CA City Averts Firefighter Layoffs in New Budget
Redding City Council approved the fire chief's request to avoid cutting an already thin department.

IL Firefighter Remembered for Kindness, Charity
Decatur firefighter Micah Wakeman was honored Tuesday for an extraordinary life well-lived.

Fire Dispatch: Planning for Peak Performance
Barry Furey argues the need to develop plans to ensure effective performance during periods of high dispatch demand.

Retired Boston FF Credited with Saving Man's Life
Ron Savicki was working at a Weymouth hardware store and reacted when a man had a heart attack.

Heat, Terrain Pose Challenges in Fighting CA Wildfire
Firefighters are facing several challenges against the Holcomb fire in the San Bernardino Mountains.

Downtown Baltimore Rocked by Steam Pipe Explosion
A section of a downtown roadway remains closed after the blast injured five people Tuesday night.

Elm Valley, OH, Joint Fire District Takes Delivery of Pumper/Tanker
The Elm Valley Joint Fire District in Ashley, OH, has taken delivery of a Midwest Fire side control tanker-pumper built on a Freightliner M2 106 chassis.

OH Firefighters Respond to Tractor-Trailer Blaze
A news reporter was the first to arrive on scene and documented every moment of the response.