Visitors Since
May 20, 2008

2016 Stats
Fire
EMS
Jan
679
1169
Feb
516
1178
Mar
692
1357
Apr
696
1227
May
592
1254
Jun
693
1175
Jul
705
1303
Aug
669
1319
Sep
713
1278
Oct
660
1265
Nov
692
1140
Dec
714
1354
Total
8021
15019
2017 Stats
Month
Fire
EMS
Jan
628
1311
Feb
555
1247
Mar
804
1299
Apr
607
1243
May
629
1326
Jun
525
1367
Jul
670
1290
Aug
Sep
Oct
Nov
Dec
Total
4418
9083
2015 Stats
Fire
EMS
Jan
612
1218
Feb
703
1078
Mar
678
1238
Apr
712
1181
May
744
1311
Jun
785
1227
Jul
609
1292
Aug
752
1263
Sep
634
1221
Oct
736
1151
Nov
711
1144
Dec
626
1190
Total
8302
14514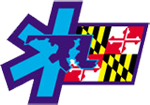 Hospital Status
MEIMSS Provider Login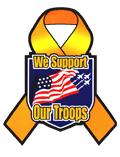 The Offical Website for:
Charles County Volunteer Firemen's Association, Inc.
Charles County Association of Emergency Medical Services, Inc.
VOLUNTEERS ARE NEEDED THROUGHOUT OUR COUNTY TODAY!

CLICK HERE to access our countywide application system.
Fire and EMS Associations FUND RAISER Coming to Regency Furniture Stadium

Coordinator/Public Information Officer William Smith, August 17

The Charles County Chamber of Commerce in partnership with Washington Gas Company have invited the memberships from our Fire and EMS Associations to participate in the 1st Annual Ball Drop during our 3rd Annual 911 Remembrance on Friday, September 15th. Proceeds from the event will be donated to the fire and EMS associations. The "Ball Drop" information is attached to this announcement and our members ... (Full Story & Photos)

Volunteer EMT Garcia receives Cadet Class #21 Awards

Coordinator/Public Information Officer William Smith, August 16

Had the pleasure last night of presenting EMT Carlos Garcia with his certificate and 3rd place overall GPA from Cadet Class #21. Unfortunately he was unable to join us at the class banquet. EMS Chief Yesse assisted with the presentation.... (Full Story & Photos)

The National Capital Region 9/11 Memorial Stair Climb/5K Walk

Coordinator/Public Information Officer William Smith, August 14

The Stair Climb and 5K Walk are not races, but an opportunity to honor and remember the 343 FDNY firefighters who selflessly gave their lives so that others might live on 9-11-2001.

Through firefighter and community participation we can ensure that the world knows that we will never forget.

The Stair Climb and 5K Walk benefit the FDNY CSU and the programs provided by the NFFF to support the families ... (Full Story & Photos)

Tornado: Queen Anne's County Mini-Doc

Coordinator/Public Information Officer William Smith, August 11

On July 24th, 2017 Queen Anne's County on the Eastern Shore of Maryland was struck by an EF-2 Tornado. This is the story of the storm and it's affects on the community.
... (Full Story)




3rd Annual Benefit Golf Tournament by the Southern Maryland VFA for NFFF

Coordinator/Public Information Officer William Smith, August 07

Come join the Southern Maryland Volunteer Firemen's Association 3rd Annual benefit golf tournament to benefit the National Fallen Firefighters Foundation. Enjoy a great day of golf, see old friends and make some new ones. We are pleased this year to have as our guest, Dawn Ulmschnieder, to welcome our teams and thank our sponsors. Don't get left out of this opportunity as we have sold out in our two ... (Full Story & Photos)


CART CRUZ BY THE RIVERSIDE & CORN-HOLE FUND RAISER

Coordinator/Public Information Officer William Smith, August 03

Who's got Golf Carts, Go-Carts anything "Cart" we are looking for YOU.

Don't miss our 1st Annual Cart Cruz by the Riverside Parade.

Show us what you got. Jazz that cart up. Decorate your cart anyway you choose, or just come to ride.

Trophies will be awarded half hour after the parade.

We will have trophies in different categories, such as Best Appearing, 2nd best appearing, best scheme, best ... (Full Story & Photos)

STEP UP AND STAND OUT

Coordinator/Public Information Officer William Smith, August 02

Firehouse is proud to be a participating organization in the #StepUpStandOut program recognizing and inspiring local fire safety volunteers. We encourage you to enter your local volunteer fire department to receive much deserved recognition. Enter to win a training grant, smoke alarms, admissions to conferences. ... (Full Story & Photos)

Hughesville & Bel Alton Volunteers Dedicate Fire Trucks to Dentsville Community

Coordinator/Public Information Officer William Smith, July 29

During the next 6-8 months of the "bridge reconstruction" in Dentsville along Route 6, the Hughesville Volunteers have relocated E23 to the Dentsville EMS station and Bel Alton Volunteers have relocated Brush 10. County Volunteer leaders came together to develop this plan to increase response time in the Dentsville community during construction. This equipment will be supported/staffed by the volunteer ... (Full Story & Photos)


Cooling Centers Available During Summer Months for Extreme Heat

Coordinator/Public Information Officer William Smith, July 10

As the summer heat has returned, it is important to stay cool and hydrated. When the National Weather issues a Heat Advisory, Excessive Heat Watch, Excessive Heat Warning, or Air Quality Alert of Orange or greater, the following public buildings are open during regular business hours for use by residents:

Capital Clubhouse (Monday through Sunday, 9 a.m. – 9 p.m.)

3033 Waldorf Market Place, Waldorf

Richard ... (Full Story & Photos)


Serve Strong: Better You, Better Crew

Coordinator/Public Information Officer William Smith, July 10

Volunteer Firefighters in Charles County are tough, but so are the challenges we face. The health and safety choices we make affect not only ourselves, but our entire crew and all those who depend on us.

**Heart attacks cause over 50 percent of on-duty firefighter deaths each year.
**Over 390 firefighter and EMT suicides have been reported since 2014.
**Cancer is quickly becoming one of the most ... (Full Story)





Dr. Seaman Appointed as Emergency Services Medical Director

Coordinator/Public Information Officer William Smith, June 07

Charles County Administrator Michael D. Mallinoff, Esq., ICMA-CM announces the appointment of Kevin G. Seaman, M.D., FACEP as the part-time jurisdictional medical director for the Department of Emergency Services. The jurisdictional medical director is a new position reporting to Director of Emergency Services William Stephens. Seaman began his employment with Charles County Government on June 12. ... (Full Story & Photos)

Your feedback is important to us! Feel free to sign the guestbook.
National Fire News
Manitou Park, NJ, Volunteer Fire Co. Has Taken Delivery of a New Quint
Manitou Park Volunteer Fire Company, South Toms River Township, Ocean County, NJ, have put in service a 2017 E-ONE Typhoon HP78 quint at a cost of $749,600.

2016 National Run Survey Part 3
For the 36th year, the career fire service takes to the pages of Firehouse Magazine to share and compare statistics about company and department levels, funding, staffing and pay.

CA Fire Chief Abruptly Resigns, Offers No Reasons
Orange County Fire Authority Chief Jeff Bowman has announced his resignation, effective immediately.

MT Officials Warn Against Flying Drones Near Wildfires
Drone operators are being asked to avoid no-fly zones surrounding wildfires in western Montana.




Code 3 Launches New, Versatile XTP Series
Code 3, Inc., a leading manufacturer and developer of light and sound emergency products, announced the launch of the new XTP Series of directional lights.

Coxreels New Idler Sprockets Reduce Rewind Speed and Increase Torque
Coxreels introduces the all new gear reducing idler sprockets for the 1195 Series electric motorized hose reels.

Off-Duty CA Firefighter Killed, Another Wounded in Shooting
The Oakland probationary firefighters were both shot in San Jose's Japantown on Thursday night.

Nine KS Arsons over Two Years under Investigation
The Kansas State Fire Marshal is assisting with nine separate fires believed to be arson in McCune.

Jasper, IN, Fire Dept. Puts Unique Heavy Rescue in Service
The Jasper, IN, Fire Department has taken delivery of a 2017 heavy rescue from SVI. It is the first SVI built on a Ferrara cab and chassis.

Tiny MN Town Marks Ten Years Since Historic Floods
A decade has passed since one of Houston County's worst natural disasters left residents treading water.

CA County Set for Ceremony to Open New Fire Station
The Napa County Fire Department is hosting a ceremony Saturday for Station 220 in Pope Valley.

CT Chief Put on Leave in Wake of Critical Report
New Britain Fire Chief Thomas Ronalter says he won't quit over accusations of racial insensitivity.

Higher Education: Elevate Your Work
Mark Rivero reviews how training, certifications and credentials can advance your abilities on the fireground.

Product of the Day: Perlman Architects of Arizona, Inc -- Fire Station Design
Perlman Architects of Arizona, Inc. is a diverse architectural firm that has earned a reputation for quality and cost effective design.

IN Congressman Proposes Bill for FF Cancer Research
US Rep. Trey Hollingsworth of Indiana has proposed a bill to fund firefighter cancer research.

One of Two Escaped WA Inmate Firefighters Apprehended
Police in Portland have captured one of two men who escaped from a Goldendale fire crew Tuesday.

KY Firefighters Recognized for Aiding One of Their Own
Six Corbin firefighters were recognized Wednesday for aiding another who suffered a stroke in June.

WI Department Could Lose Three FFs after Grant Ends
The Beloit Fire Department may lose up to three firefighters when a federal SAFER grant expires.

Product of the Day: Pellerin Milnor Corporation -- Gear Guardian Washer-Extractors
Pellerin Milnor Corporation specializes in Gear Guardian washer-extractors ranging in capacity from 25 to 160 pounds.

Western MT Firefighting Costs Soar Past $100 Million
Western Montana firefighting costs eclipse $100 million with no end in sight for hot and dry weather.

WA City to Reopen Fire Station after Several Years
Tacoma plans to reopen Station No. 5 in hopes of getting badly needed service in the Tideflats area.

FDNY Loses Father and Son to 9/11-Related Cancers
Robert Alexander succumbed to cancer related to 9/11 less than a year after his father Raymond.

Falcon, CO, Fire Protection District Puts New Engine on Road
The members of the Falcon Fire Protection District in Peyton, CO, has put in service a new Rosenbauer pumper.

Phone App Improving Comms for WA First Responders
Camas-Washougal first responders have streamlined medical efforts with the Pulsara smartphone app.