Visitors Since
May 20, 2008

2015 Stats
Fire
EMS
Jan
612
1218
Feb
703
1078
Mar
678
1238
Apr
712
1181
May
744
1311
Jun
0
0
Jul
0
0
Aug
0
0
Sep
0
0
Oct
0
0
Nov
0
0
Dec
0
0
Total
3449
6026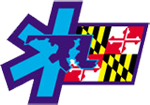 Hospital Status
MEIMSS Provider Login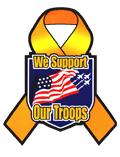 National Weather Service Alerts for Charles County, MD
The Offical Website for:
Charles County Volunteer Firemen's Association, Inc.
Charles County Association of Emergency Medical Services, Inc.
VOLUNTEERS ARE NEEDED THROUGHOUT OUR COUNTY TODAY!

MISSION BBQ SUPPORTS OUR VOLUNTEER FIRE/EMS SERVICE NOW THROUGH SEPTEMBER 11TH

Coordinator/Public Information Officer William Smith, August 31

I wanted to personally invite you and your respective department to join us on Friday, September 11, as we honor heroes like yourselves who courageously keep our communities safe everyday. All Fire, Police, and EMS personnel will receive a free sandwich as a small token of our appreciation for everything you do, beginning at 11am and continuing until we close that evening at 10pm. Please note that ... (Full Story & Photos)

Hole Sponsors/Golf Tournament for National Fallen Firefighters Foundation

Coordinator/Public Information Officer William Smith, August 27

Message from President Gilroy:

SMVFA has been asked to host a fund raiser for the National Fallen Firefighter's Foundation (NFFF) in Southern Maryland. The tournament will be held on September 23, 2015 at Wicomico Shores Gold Course, Budds Creek. Registration deadline is September 11, 2015. We are in need of Hole Sponsors as well as other Sponsors to help off set costs so more monies can be given ... (Full Story & Photos)

MFCA and MSFA - Leadership, Recruitment, Retention and Safety Training

Coordinator/Public Information Officer William Smith, August 24

To All Fire Service: Presidents, Chiefs, Officers, Fire Chaplains and Emergency Service Members and Associates

The Maryland Fire Chiefs and the Maryland State Firemen's Will be holding Leadership, Recruitment, Retention and Safety Training in Western Maryland Starting on September 24 - 26, 2015

Please review and post the attachments in your stations and send them out to your members and your email ... (Full Story)




"Barn On Fire" Shook Amish Community

Coordinator/Public Information Officer William Smith, August 24

A Waldorf firefighter received a minor injury after an electrical malfunction inside an Amish cabinetry barn at 9035 Glock Place in Charlotte Hall caused a fire and then an explosion Tuesday afternoon, destroying the barn. It was the second fire in as many days in the Amish community.

On Monday, a fire at 10195 Fairhaven Road in Charlotte Hall burned a home belonging to an Amish family.

According ... (Full Story)




Blue Crab Ticket Vouchers

Coordinator/Public Information Officer William Smith, August 20

We have been given a large amount of Blue Crab Game Vouchers for this weekend, Friday Night game time 7:05 P.M. and Saturday Night game time 6:35 P.M. Just take voucher to the box office window at the stadium, get your seat ticket and enjoy the game. Vouchers available at the Administrative Services Office or contact me for distribution. We thank Blue Crabs Baseball for the support and partnership ... (Full Story & Photos)

Monster Mile and NFFF Team Up Again to Support Families of Fallen Firefighters

Coordinator/Public Information Officer William Smith, August 06

Hospitality Ticket Package for September 30 "AAA 400" to Raise Money for the National Fallen Firefighters Foundation

As has become tradition during the fall race weekend at Dover International Speedway, both the Monster Mile and the National Fallen Firefighters Foundation (NFFF) will again join forces to raise funds for the survivors of fallen firefighters.

The partnership between the Monster Mile ... (Full Story & Photos)

WORKING STRUCTURE FIRE IN A SINGLE FAMILY DWELLING

Coordinator/Public Information Officer William Smith, August 04

On August 4, 2015, volunteer fire departments from Charles County assisted by mutual aid units from PG County responded to a reported house on fire across from 2301 Kanegis Drive. After a 911 call to the communication center and the 1:27 A.M. dispatch; units arrived quickly and found fire on the first and second floors through out. Companies made an excellent stop on this well advanced fire. Searches ... (Full Story & Photos)

Maryland Fire Chief's is seeking to hire one part-time Project Coordinator

Coordinator/Public Information Officer William Smith, August 04

The MFCA is seeking to hire one part-time person to help develop and implement a strategic plan that will enable our association and its member companies to meet the goals of the MSFA/MFCA SAFER grant. We intend to hire a part-time (estimated 15-20 hours per week) Project Coordinator to work with the MFCA committees in identifying projects that meet the goals of the SAFER program required for the ... (Full Story & Photos)

How to Respond to Excessive Heat Events

Coordinator/Public Information Officer William Smith, July 29

◾Slow down: reduce, eliminate or reschedule strenuous activities until the coolest time of the day. Children, seniors and anyone with health problems should stay in the coolest available place, not necessarily indoors.
◾Dress for summer. Wear lightweight, loose fitting, light-colored clothing to reflect heat and sunlight.
◾Eat light, cool, easy-to-digest foods such as fruit or salads.
◾Drink plenty ... (Full Story & Photos)

Charlie Wills Honored for 60 Years Continued Service to the County and State

Coordinator/Public Information Officer William Smith, July 28

July 26th PHVFD hosted a celebration for one of our most valued members. On July 18th of this year Charlie Wills completed his 60th consecutive year as an active member of the Volunteer Fire and Rescue Service. At the age of 14, Charlie Wills joined the Indian Head Volunteer Fire Department and Rescue Squad, Inc. on July 18th 1955. He transferred to the Potomac Heights Volunteer Fire Department and ... (Full Story & Photos)



President Gilroy presenting Charlie with a gift to his favorite diner

11th Annual Fallen Firefighter Gala Coming Soon

Coordinator/Public Information Officer William Smith, July 27

To All: Presidents, Chiefs and Emergency Service Members and Associates

THE 11TH ANNUAL GALA EVENT HONORING OUR FALLEN FIREFIGHTERS AND RESCUE MEMBERS WHOM HAVE MADE THE ULTIMATE SACRIFICE.

will be held on Saturday, Sept. 26, 2015 from 6 p.m. to 10 p.m. at the Hager Hall Conference and Event Center, 901 Dual Highway Hagerstown, MD 21740

There is reserved a block of rooms at The Clarion Hotel ... (Full Story)




Hot Weather Safety Tips We All Can Live By

Coordinator/Public Information Officer William Smith, July 21

Never Leave Children, Disabled Adults or Pets in Parked Vehicles

Each year, dozens of children and untold numbers of pets left in parked vehicles die from hyperthermia. Hyperthermia is an acute condition that occurs when the body absorbs more heat than it can handle. Hyperthermia can occur even on a mild day. Studies have shown that the temperature inside a parked vehicle can rapidly rise to a dangerous ... (Full Story)




Passing of Past Chief Ernest K. "Ernie" Tunney, Tenth District VFD

Coordinator/Public Information Officer William Smith, July 06

The Tenth District Volunteer Fire Department regrets to announce the passing of Life Member and Past Fire Chief Ernest K. Tunney on July 2, 2015. Chief Tunney was also a Life Member of the Cobb Island Volunteer Fire Department and EMS and served the citizens of Charles County for nearly 50 years. Friends may call at the Marbury Baptist Church, 4670 Bicknell Rd, Marbury, MD 20658 on Thursday, July ... (Full Story)




Your feedback is important to us! Feel free to sign the guestbook.
National Fire News
NFFF New Goals Campaign: Reducing Fire Occurrences
Better education will lead to stronger code enforcement and mandatory sprinkler requirements

Portable Water Tanks
All Syntex liners comes standard with three handles inside the liner and a pinchless frame design for safety.




EZ-Scape Pro Integrated Self-Rescue Belt
Scott Safety, a Tyco business, announces the launch of the new EZ-Scape Pro Integrated Self-Rescue Belt.

Continental Girbau Partners With New Laundry Distributors


Finley Fire Equipment Buys Bluegrass Fire Equipment
Finley Fire Equipment Co., Inc. (FFE), the foremost leader of fire and emergency apparatus and equipment for Ohio, West Virginia and Kentucky, announced its purchase of Lexington, Kentucky-based Bluegrass Fire Equipment (BFE).

Flexible, Rigid Solar Panels


Phoenix Orders More Demers Ambulances
Demers Ambulances announced that Phoenix, Ariz., Fire Department has ordered five Demers Type I MXP150 ambulances on Dodge 4500 chassis as part of an emergency vehicle fleet upgrade program.

Spokane Weighs Mandatory Townhome Sprinkers
An opponent said officials should ban vinyl siding and discourage building houses in rural areas.

Fiery Crash Kills Four in Texas
Four people are dead after a fiery crash in North Austin.

Calif. Nursing Staff Charged in Death of Burn Patient
The man, allegedly denied proper care, was burned in an arson two decades ago.

Fire Hits Pa. Home
No one was hurt in this fire in Connellsville.

Two Die in Suspicious Chicago Blaze
"Houses don't become fully involved that rapidly unless there's something fueling the fire," Chicago Fire Spokesman Larry Langford.

FDNY Firefighter Catches Thieves Inside His Car
Firefighters held the two until police arrived.

Blaze Consumes Calif. Building Materials Structure
The warehouse filled with wood and wooden doors went up quickly.

Ga. Jurors Convict Pair of Arson
They also pointed a rifle at a firefighter and his son who stopped to help with the car fire.

Fire Triggers Explosions at Calif. Garage
Fire quickly engulfed the garage.

Several Hurt After Van Crashes Into Maine Dunkin Donuts
Patrons at the Dunkin Donuts on Spruce Street in Biddeford were drinking coffee Saturday morning when a minivan plowed through the wall and into the dining area. Four ambulances responded

Mass. Beach Community Employs Firefighters as Lifeguards
A shortage of lifeguards at Gloucester's beaches has led the city's Department of Public Works to hire city firefighters and paramedics through what amount to off-duty safety details.

South Milwaukee Firefighters Use Wipes to Help Prevent Cancer
South Milwaukee firefighters have added a new product to their arsenal to battle cancer -- wipes to remove soot at fire scenes.

Miss. Residents Hope New Fire Truck Lowers Insurance Costs
The hope is that Shannon's new fire truck can help lower the town's fire rating, which would lower fire insurance costs.

Child Dies in Miss. Fire That Injures Three
Despite the efforts of a mother to save her three children from a Lauderdale County trailer fire, one of the children died.

Former N.C. Fire Chief Accused of Embezzlement
The former chief of the Fairmont Rural Fire Department has been charged with embezzlement for allegedly feloniously using the department's debit card.

Former Texas Fire Chief Sues Over Termination, Defamation
Former Van Alstyne Fire Chief Landon Smith isn't taking the things the city said about him to the media back in July mildly. He has sued the city for defamation and wrongful termination.

Coroner Says The Three Firefighters in Wash. Died From Smoke, Burns
The three firefighters killed in a wildfire near Twisp, Okanogan County, last week died from smoke inhalation and "thermal injuries," or burns, Okanogan County Coroner Dave Rodriguez said.