Visitors Since
May 20, 2008

2015 Stats
Fire
EMS
Jan
Feb
0
0
Mar
0
0
Apr
0
0
May
0
0
Jun
0
0
Jul
0
0
Aug
0
0
Sep
0
0
Oct
0
0
Nov
0
0
Dec
0
0
Total
0
0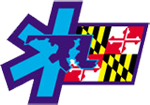 Hospital Status
MEIMSS Provider Login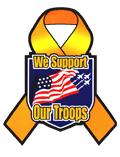 The Offical Website for:
Charles County Volunteer Firemen's Association, Inc.
Charles County Association of Emergency Medical Services, Inc.
VOLUNTEERS ARE NEEDED THROUGHOUT OUR COUNTY TODAY!
YOU CAN MAKE A DIFFERENCE, CALL 301-934-3581 FOR MORE INFORMATION
Charles County Volunteer Fire and EMS Recieve Recruitment Advertisement Grant

Coordinator/Public Information Officer William Smith, May 27

We would like to thank the Maryland State Firemen's Association and the Maryland Fire Chief's Association for the grant opportunity to enhance our recruitment effort in Charles County. This project is a "pilot program" for the state to identify the affordability in the future while measuring the success to our volunteer system. The billboard signage is located northbound Route 301 just north of the ... (Full Story & Photos)

Waldorf Volunteers Respond to Reported House Fire with Occupant Trapped

Coordinator/Public Information Officer William Smith, May 26

Waldorf Volunteers were alerted to Pineview Ct for the outside fire in the Fox Run neighborhood. B-3 responded with 3 and were advised to switch over to TAC 2 and that the outside fire was going to be a House on Fire with one trapped on Greenwood Dr. Once the assignment was dispatched Charles County Communications relayed to E-33 that the Charles County Sheriffs Office were on the scene with a working ... (Full Story & Photos)

Volunteer Awarded Bronze Medal of Valor

Coordinator/Public Information Officer William Smith, May 20

On the evening of March 1st, 2015, emergency services personnel responded to St. Charles Parkway and the White Plains Golf Course for a patient who was having a seizure in his car. Upon arrival the crew found the patient acting combative and erratic toward a crowd of bystanders. As the EMS crew attempted to calm the patient down Lt. James Sires noted that the patient had a loaded hand gun in his ... (Full Story & Photos)

Newburg Volunteer and DES Career Members Recieve Life Savings Awards

Coordinator/Public Information Officer William Smith, May 20

On August 30, 2013, Kele Harris suffered a devastating accident on Route 234 in Charles County. She sustained 11 rib fractures, a ruptured spleen, a ruptured aorta, a spinal fracture and a partial arm amputation, among other associated internal injuries. Ms. Harris was given a 12% chance of survival, but she fought and survived. She maintains that the pre-hospital care she received saved her life. ... (Full Story & Photos)

MEMORIAL SERVICE TO BE HELD JUNE 7, 2015

Coordinator/Public Information Officer William Smith, May 15

Honoring Maryland's Fallen Heroes for 10 years
ANNAPOLIS, Md. – May 11, 2015 – The Maryland Fire-Rescue Services Memorial Foundation is honored to invite the public and media to attend its 10th annual memorial service for the state's fire and rescue personnel who made the ultimate sacrifice. Five fallen heroes will be added to the Wall of Honor this year.

• Lt. James Bethea, Safety Officer, Baltimore ... (Full Story & Photos)

Charles County Commissioners Designate May 17-23 as EMS Week

Coordinator/Public Information Officer William Smith, May 14

On Tuesday, May 12, the Charles County Commissioners proclaimed May 17-23 as Emergency Medical Services Week. Emergency Medical Services (EMS) are vital public services, providing lifesaving care to those in need 24 hours a day, seven days a week.

Accessibility of emergency care dramatically improves survival and recovery from sudden illness or injury. The EMS system consists of emergency physicians, ... (Full Story)




FUNERAL ARRANGEMENTS FOR VOLUNTEER FIREFIGHTER AUTUMN MARIE JENKINS

Coordinator William Smith, May 01

Nanjemoy VFD wishes to pass along the following information for the "Celebration of Life" for Autumn as follows:

VISITATION: Monday May 4th - 2:00 P.M. to 4 P.M. and 6:00 P.M. to 8:00 P.M. at Nanjemoy VFD

PRAYERS: Begin at 6:30 P.M. with Pastor Mark from Welcome Baptist Church

FIRE DEPARTMENT PRAYERS: 7:00 P.M.

(In lieu of flowers donations can be made to the Nanjemoy VFD or the Humane Society ... (Full Story & Photos)

Nanjemoy Volunteers Loses One of Their Own In Fatal Car Accident

Coordinator William Smith, April 29

A sister volunteer firefighter is dead after her car was struck head-on by another vehicle in Charles County Tuesday night, Maryland State police said.

The accident happened around 9:06 p.m. on MD Route 425 just south of Tim's Lane in the area of Nanjemoy, Md., police said.

The victim has been identified as 20-year-old Autumn Marie Jenkins, of Nanjemoy, Md. She was pronounced dead at the crash scene, ... (Full Story & Photos)

MD Emergency Management Agency EOC Has Volunteers in Charles County on "STAND-BY"

Coordinator William Smith, April 28

Maryland Emergency Management Agency Operations Center has asked Charles County Volunteer Fire Departments to "stand-by" should the events in Baltimore City escalate this evening. County Chief Mark Kaufmann has a plan for using Four (4) Class A Pumpers with four volunteers, One (1) Ladder Truck with four volunteers, a Volunteer Chief Officer and Volunteer Paramedic to assist our brother and sisters ... (Full Story & Photos)

Funeral Arrangements for Hughesville VFD&RS Past Chief James "Iggy" Herbert, Sr.

Coordinator William Smith, April 21

The funeral arrangements have been finalized and as follows:

VIEWING: Hughesville VFD on Friday April 24th from 2:00 P.M. to 8:00 P.M. Fire Department Prayers @ 7:00 P.M.

SERVICE: Hughesville VFD on Saturday April 25th at 11:00 P.M. Hughesville VFD to Trinity Memorial Gardens


Anyone bringing apparatus to participate in funeral procession contact Asst. Fire Chief James Harris @ 240-298-7616 or ... (Full Story & Photos)

MSFA and FIREHOUSE Magazine present: Inaugural Fire-Rescue Competition

Coordinator William Smith, April 14

SAVING OUR OWN.......DO YOU HAVE WHAT IT TAKES?

Inaugural Fire-Rescue Competition.....June 22-23, 2015.....Ocean City, Maryland

NO GUTS, NO GLORY

This fire-rescue competition will consist of five person teams competing in 10 timed events run in succession to simulate a common fireground scenario. This year's event will simulate a firefighter mayday involving a downed firefighter, which will require ... (Full Story & Photos)

STRUCTURE FIRE IN SINGLE FAMILY DWELLING IN WALDORF

Coordinator William Smith, April 13

Volunteer firefighters from Waldorf and surrounding departments responded to a reported "house on fire" at 1262 Allen Court at approximately 7:37 P.M. Chief 3A(Jenkins) arrived with smoke showing from all sides. A fire involving several rooms on the first floor was knocked quickly and searches proved negative. The cause of the fire was unattended cooking. Chief 3B (Mills) had Command.


NOTE: ... (Full Story & Photos)

Your feedback is important to us! Feel free to sign the guestbook.
National Fire News
Three Found Dead in Home Owned by Wash. Firefighter
Spokane Fire Lt. Terrance Barnett-Canfield may be among the victims.

Deadly Texas House Fire Probed
Despite the rural setting, firefighters struggled to contain the flames.

University of Notre Dame in Indiana Gets A RAT
The Notre Dame Fire Department at the University of Notre Dame in Indiana has just taken delivery of an all-new HME Rapid Attack Truck. Also known by its acronym of the RAT.

Man Breaks Bee-Wearing Record


Wilmoth: Can We Talk?
Janet Wilmoth reminds us that firefighters need to talk with others when the bigger and smaller issues impact them.

Punishing, Deadly Storms in Texas Test Emergency Response
The searches and rain continue in Texas.

Arson Charges Dropped in Ohio
The man was accused of starting three houses on fire.

Man Rescued After Trench Collapses in Kansas City
Emergency crews rescued a man trapped in a trench under soil and mud.

Rosenbauer America Continues to Expand
Rosenbauer America has made significant expansions over the course of the previous 12 months and has plans to expand further still in the near future.

Retired Buffalo Firefighter Charged After Slugging Instructor
He was apparently upset about the treatment of a relative, who resigned.

Retired Buffalo Firefighter Slugs Instructor
He allegedly punched an instructor at Erie County Fire Training Academy because a relative had to resign.

Calif. Wildfire Lighter Ordered to Pay $6.5M to Forest Service
Edgardo Fournier set fires at a marijuana growing operation in Sequoia National Forest.

Diabetic Collapses at Meeting on Staffing at Calif. Station
Sweetwater residents want firefighters year-round, not just during wildfire season.

Response Times Worry Kan. Residents
Four different fire districts divide the three-block area, which boasts 17 merchants in Pleasatview.

Pa. Man Set on Fire Suffers Serious Burns
A woman tied the victim to a bed saying she was going to give him a massage.

McNeil & Company Marks 25th Anniversary


McNeil & Company


Miss. Apartment Fire Probed


Oshkosh Introduces 8x8, Twin-Engine ARFF


Colorado River Fire Rescue Saves Time With Aladtec
With seven stations, Colorado River Fire Rescue is a combination department staffing over 100 members consisting of full-time, part-time, and volunteers. Originally, they used a paper desk calendar for scheduling staff.

Med Sled Launches Nationwide Emergency Drinking Water Program


Med Sled
ARC Products, LLC, based in St. Louis, is the number one manufacturer of cost-effective evacuation solutions, including the Med Sled. Since 2004, ARC has been developing products to support disaster preparedness and emergency evacuation to ensure that non-ambulatory individuals are transported safely in emergency situations. The Med Sled is a compact no-lift evacuation device that includes an innovative, high-performance stairwell breaking system that allows the sled to easily descend down several flights of stairs in a matter of minutes. Med Sled provides lines of products that address the evacuation needs of your smallest NICU baby to your largest bariatric patient. There are more than 60,000 Med Sled evacuation devices currently in use in more than 3,500 facilities nationwide, including hospitals, nursing homes, fire and EMS, schools and universities, government facilities and the US military.

Mini Single Bar Graph Display
Kussmaul's Mini Single Bar Graph Display is a dashboard mounted indicator containing 10-LED lights.

Roller Coaster Riders Rescued on Coney Island
People got more than a thrilling ride on a roller coaster. They were rescued by firefighters.

Small Plane Skids Off BWI Runway
An investigation is underway to determine why the plane didn't stop on the runway Tuesday morning.

Fire Erupts in Vacant N.Y. Plane Factory
Suffolk County firefighters will be on the scene for a while.

Texas Woman Tells Sister: 'We are floating in a house'
The woman made the call while being swept away in flood water. She and her children as well as others in Texas are still missing.

Fire at Home for Elderly in China Claims 38
Others were injured in the private facility.

Cherry Picker Topples, Kills Two in N.M.
A man was showing it to local kids when it fell onto a power line and crashed.

Waterspout Uproots Bounce House on Fla. Beach
Three children inside were tossed out onto the beach as the house took off.