Visitors Since
May 20, 2008

2015 Stats
Fire
EMS
Jan
612
1218
Feb
703
1078
Mar
678
1238
Apr
712
1181
May
744
1311
Jun
0
0
Jul
0
0
Aug
0
0
Sep
0
0
Oct
0
0
Nov
0
0
Dec
0
0
Total
3449
6026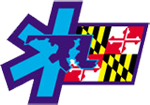 Hospital Status
MEIMSS Provider Login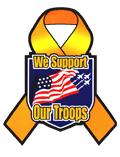 The Offical Website for:
Charles County Volunteer Firemen's Association, Inc.
Charles County Association of Emergency Medical Services, Inc.
VOLUNTEERS ARE NEEDED THROUGHOUT OUR COUNTY TODAY!

How to Respond to Excessive Heat Events

Coordinator/Public Information Officer William Smith, July 29

◾Slow down: reduce, eliminate or reschedule strenuous activities until the coolest time of the day. Children, seniors and anyone with health problems should stay in the coolest available place, not necessarily indoors.
◾Dress for summer. Wear lightweight, loose fitting, light-colored clothing to reflect heat and sunlight.
◾Eat light, cool, easy-to-digest foods such as fruit or salads.
◾Drink plenty ... (Full Story & Photos)


President Gilroy presenting Charlie with a gift to his favorite diner

Charlie Wills Honored for 60 Years Continued Service to the County and State

Coordinator/Public Information Officer William Smith, July 28

July 26th PHVFD hosted a celebration for one of our most valued members. On July 18th of this year Charlie Wills completed his 60th consecutive year as an active member of the Volunteer Fire and Rescue Service. At the age of 14, Charlie Wills joined the Indian Head Volunteer Fire Department and Rescue Squad, Inc. on July 18th 1955. He transferred to the Potomac Heights Volunteer Fire Department and ... (Full Story & Photos)

11th Annual Fallen Firefighter Gala Coming Soon

Coordinator/Public Information Officer William Smith, July 27

To All: Presidents, Chiefs and Emergency Service Members and Associates

THE 11TH ANNUAL GALA EVENT HONORING OUR FALLEN FIREFIGHTERS AND RESCUE MEMBERS WHOM HAVE MADE THE ULTIMATE SACRIFICE.

will be held on Saturday, Sept. 26, 2015 from 6 p.m. to 10 p.m. at the Hager Hall Conference and Event Center, 901 Dual Highway Hagerstown, MD 21740

There is reserved a block of rooms at The Clarion Hotel ... (Full Story)




Hot Weather Safety Tips We All Can Live By

Coordinator/Public Information Officer William Smith, July 21

Never Leave Children, Disabled Adults or Pets in Parked Vehicles

Each year, dozens of children and untold numbers of pets left in parked vehicles die from hyperthermia. Hyperthermia is an acute condition that occurs when the body absorbs more heat than it can handle. Hyperthermia can occur even on a mild day. Studies have shown that the temperature inside a parked vehicle can rapidly rise to a dangerous ... (Full Story)




Passing of Past Chief Ernest K. "Ernie" Tunney, Tenth District VFD

Coordinator/Public Information Officer William Smith, July 06

The Tenth District Volunteer Fire Department regrets to announce the passing of Life Member and Past Fire Chief Ernest K. Tunney on July 2, 2015. Chief Tunney was also a Life Member of the Cobb Island Volunteer Fire Department and EMS and served the citizens of Charles County for nearly 50 years. Friends may call at the Marbury Baptist Church, 4670 Bicknell Rd, Marbury, MD 20658 on Thursday, July ... (Full Story)




SERVICE OF A FIRE/EMS MEMBER HAS ITS PRICE

Coordinator/Public Information Officer William Smith, June 19

I have been a part of the volunteer fire/EMS family in Maryland for 37 years of my life. Together we've all witnessed situations throughout our tenure that the general public for the most part just could not understand what it truly takes to "give back to your communities". We share all the nice moments together by attend birthday parties, weddings, family gatherings and the like; but allow me to ... (Full Story)




Obituary for EMS Deputy Chief Monday

Coordinator/Public Information Officer William Smith, June 15

Deputy Chief Vernon Chester Monday, Jr. of Waldorf, MD, passed away on Thursday, June 11, 2015 at the University of Maryland Charles Regional Medical Center in La Plata. He was 58 years old. He is remembered as a proud father, grandfather, and brother.

Born on June 24, 1956 in Washington, DC, he was the son of the late Jeannette Windsor Quader and the late Vernon Chester Monday, Sr.

Deputy Chief ... (Full Story & Photos)

FUNERAL ANNOUNCEMENT FOR CHIEF VERNON MONDAY

Coordinator/Public Information Officer William Smith, June 12

It is with a heavy heart and deep sorrow that the Waldorf Volunteer Department, Inc. announces the passing of Vernon Monday, Life Member and past Deputy Chief. Vernon served our Country, community, and department with the highest loyalty and honor. He will be missed greatly.

Visitation is set for Wednesday, June 17th at New Life Wesleyan Church, 9690 Shephards Creek Pl White Plains, MD, from 1300-1600 ... (Full Story & Photos)

Passing of Elaine Wedding

Coordinator/Public Information Officer William Smith, June 05

It is with great sadness we announce the passing of Founding Member Margaret Elaine Wedding of Charles County Mobile Intensive Care Unit and Life Member of Ironsides Volunteer EMS. Elaine died peacefully at her home this morning at approximately 0300 hrs. with her family at her side. Funeral arrangements will be passed on this afternoon, we ask everyone keep Elaine, her family and members of Charles ... (Full Story & Photos)

Trooper 2 Memorial

Coordinator/Public Information Officer William Smith, June 04

Tragedy Strikes Trooper 2 and the Waldorf Volunteer Fire Department

On September 27th, 2008, Trooper 2 responded to Waldorf, Maryland to assist the Waldorf Volunteer Fire Department with a motor vehicle crash. Working alongside first responders, two patients were identified for transport. A second medical provider would be required to assist with patient care in the helicopter. Trooper 2 encountered ... (Full Story & Photos)

NVFC Launches Volunteer Recruitment Portal for Fire Departments to Combat Declining Volunteerism

Coordinator/Public Information Officer William Smith, June 01

Volunteer firefighters make up 69 percent of the nation's fire service, yet the number of volunteers has declined by about 12 percent since 1984. At the same time, call volume has nearly tripled. In addition, the average age of the volunteer fire service is increasing as departments are finding it difficult to reach millennials - those within the 18-34 age range.

To help departments counter these ... (Full Story)




https://youtu.be/vhfk6lEyNKw
Charles County Volunteer Fire and EMS Recieve Recruitment Advertisement Grant

Coordinator/Public Information Officer William Smith, May 27

We would like to thank the Maryland State Firemen's Association and the Maryland Fire Chief's Association for the grant opportunity to enhance our recruitment effort in Charles County. This project is a "pilot program" for the state to identify the affordability in the future while measuring the success to our volunteer system. The billboard signage is located northbound Route 301 just north of the ... (Full Story & Photos)

Waldorf Volunteers Respond to Reported House Fire with Occupant Trapped

Coordinator/Public Information Officer William Smith, May 26

Waldorf Volunteers were alerted to Pineview Ct for the outside fire in the Fox Run neighborhood. B-3 responded with 3 and were advised to switch over to TAC 2 and that the outside fire was going to be a House on Fire with one trapped on Greenwood Dr. Once the assignment was dispatched Charles County Communications relayed to E-33 that the Charles County Sheriffs Office were on the scene with a working ... (Full Story & Photos)

Your feedback is important to us! Feel free to sign the guestbook.
National Fire News
Safety on the Railways
Charles Werner looks at the CSX Operation Respond tool, which shares real-time information with first responders to better prepare them for railway incidents.

Communicating under Fire
Barry Furey interviews Chief Steven Rosenthal of the Ferguson Fire Department, Chief Greg Brown of the Eureka Fire Protection District, and Michael W. Turner, executive director of Central County Emergency 9-1-1 Center about the civil unrest in Ferguson.

Fire Station Design Supplement: Shared Lessons on Building a Fire Station
Janet Wilmoth interviews fire service personnel to gather advice on forming planning committees, hiring architects, involving department personnel and the community, and more.

Hot Shots 8/15
Recent fires from around the country.

Going for the Gold: Organizational Structure
Dr. Harry Carter addresses why understanding how an organization works can help departments determine how to best serve their communities.

Fire Station Design Supplement: Gender & the Fire Station
Jeff Humphreys addresses options for incorporating privacy and gender flexibility in fire station design.


Kevin O'Connor addresses why mission-critical voice capabilities may not be available for many years.

Your Right to Union Representation
Curt Varone addresses 7 common misunderstanding about Weingarten and the right to union representation.

Fire Station Design Supplement: 15 Questions
David Hartman and Mashal Afredi Hartman address what to ask before selecting an architect/engineer team.


John Salka reviews the tried-and-true firefighting strategy of locate, confine, extinguish.

Confronting Conflict: Understanding the Problem
Steven Gillespie describes the difference between positive and negative conflict.

Training at the Station
Mark Shoemaker explains how basic training props can be incorporated for a fraction of the total building cost.

Houston Project Reduces 9-1-1 Calls
Gary Ludwig addresses how the Houston Fire Department's Project Ethan telemedicine connects doctors and patients.

Interpreting Images on Your Thermal Imager
Carl Nix offers suggestions to help you understand the many factors that influence how images appear on the display.

Fire Station Design Supplement: Building Community Support


Apparatus Struck by Tractor-Trailer
Goldfeder offers the second installment of this close call involving fire, death and destruction on the Ohio turnpike.

The Toxic Soup of the Modern Fireground
Firehouse Editor-in-Chief Tim Sendelbach addresses new research that addresses how best to prevent firefighters from going from the frontlines to the sidelines.


Dr. David Griffin explains why good decisions are made in an environment of collaboration.

Identifying Carbon Fiber in Vehicles
In the final installment of his three-part series, Ron Moore addresses working with carbon fiber during crash situations.

Chief Concerns: Live THE PROMISE in your community
An acronym that can help build public trust

New Fire Truck Is 'Neatest Thing' For Wash. Community
The new truck is important for residents of Basin City, an unincorporated community of about 1,000.

Off-Duty Pa. Firefighter Saves Man After Fiery Crash
A New Beaver Borough firefighter took an alternative route home and saved a man from a burning car.

Conn. Fire Marshal Allegedly Used Harsh Language With Kids
An Enfield deputy fire marshal has been disciplined for allegedly using harsh language during a kids' program.

Hartford, Conn., Deputy Chief Suspended Without Pay
Deputy fire Chief Daniel Nolan has been suspended with pay since April pending an investigation into his actions at a fire department task force hearing.

Ill. Firefighter Credited for Response to Fire Inside His Own Building
Fire broke out on the sixth floor of a Park Ridge firefighter's home and he evacuated the fire floor and made sure all the doors were shut.