Visitors Since
May 20, 2008

2014 Stats
Fire
EMS
Jan
3142
2015
Feb
2848
1916
Mar
3135
1949
Apr
2921
1966
May
2183
3390
Jun
1976
3473
Jul
0
0
Aug
0
0
Sep
0
0
Oct
0
0
Nov
504
1513
Dec
0
0
Total
16709
16222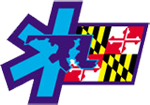 Hospital Status
MEIMSS Provider Login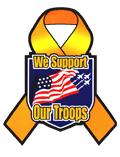 The Offical Website for:
Charles County Volunteer Firemen's Association, Inc.
Charles County Association of Emergency Medical Services, Inc.
VOLUNTEERS ARE NEEDED THROUGHOUT OUR COUNTY TODAY!
YOU CAN MAKE A DIFFERENCE, CALL 301-934-3581 FOR MORE INFORMATION
Congratulations Steven Burroughs of the Bel Alton Volunteer Fire Department

Coordinator William Smith, January 06

The Officers and Members of the Bel Alton Volunteer Fire Department would like to congratulate their member Steven Burroughs on his recent graduation from the University of Maryland with a degree in Criminal Justice.

Steven has traveled all over the world during his time in College, while studying abroad.

They are excited to have Steven home again, and look forward to seeing him around the station ... (Full Story & Photos)

Sheriff Berry Attends Annual Installation of Officers Banquet

Coordinator William Smith, January 05

Sheriff Troy Berry attending the Joint Installation Banquet of the Charles County Volunteer Fireman's Association and the Charles County Association of EMS at the Jaycees in Waldorf, Maryland. "Volunteers don't necessarily have the time; they just have the heart," please support the fire and EMS of Charles County... (Full Story & Photos)

CCSO Corporal Claggett Funeral

Coordinator William Smith, December 28

To All Members: I want to express my sincerest thanks for the support and commitment we are about to show to the CCSO and the community we serve in participating in the funeral service for their fallen brother. I'm sure you agree, the CCSO and MSP brother and sisters have on many, many occasions "had our backs" as we continue serving the public as true professionals. As of right now we are a few units ... (Full Story)




Want To VOLUNTEER in Charles County?? Today Is Your Lucky Day!!!!

Coordinator William Smith, December 15

Fire In Me YouTube Video - Charles County Version Coming Out In The Near Future

What's it like to be a volunteer firefighter? Hear from these brave men and women as they talk about their first calls, how they took the first step and what being a volunteer firefighter means to them

Contact us @301-934-3581..... (Full Story)




Holiday Safety Message: BUCKLE UP Maryland - Seat Belts Save Lives

Coordinator William Smith, December 10

By MSFA President David Keller and MIEMSS Executive Director Kevin Seaman

December 10, 2014

The "Click It or Ticket Campaign for 2014" continues to target a 24 hours-a-day, around-the-clock prevention education and enforcement message. This multi-agency approach has two goals-to save lives and to improve the safe driving practices of all Marylanders. We are requesting your department's help to ... (Full Story & Photos)

Volunteers Fill In For Baltimore City

Member Francis Griffin, November 29

On the morning of November 20th, as members of Baltimore City Fire Department prepared to say good bye to Fire Safety Officer Lieutenant James Bethea, volunteers from Charles County traveled to Baltimore City to help cover the call volume. Lieutenant James Bethea passed away last week while on duty. Benedict VFD (Engine 5-1), and La Plata VFD (Truck 1) filled in for BCFD Engine 20/Truck 18. Bryans ... (Full Story & Photos)



Engine 51 at Engine 20's Quarters

HOLIDAY MESSAGE FROM YOUR ASSOCIATIONS LEADERSHIP

Coordinator William Smith, November 25

We want to say "thanks" to each and every one of the volunteer fire departments and rescue squads that have been so "giving" throughout the year in providing the "very best available service" to the citizens and visitors of our county. Your efforts throughout this year and every year in the past have saved the tax paying citizen millions of dollars and that does not go unrecognized. Finally, remember ... (Full Story & Photos)

Benedict Santa Fun Run 5K

Member Francis Griffin, November 22

Just a reminder, Saturday, December 13, 2014 Benedict will be hosting the Santa Fun Run 5K. As a participant, you will enjoy the pre and post-race Bon Fire and Hot Apple Cider. As a spectator, you will watch the people in Santa hats, swimsuits or costumes jogging around the farm. Gates open at 2 pm for the run and 3:30 pm for the walk. All proceeds to benefit the Benedict VFDRS. Register online. For ... (Full Story & Photos)

Santa's Workshop at Newburg Volunteer RS & Fire Department

Member Michael Ivie, November 20

On December 6,2014 Newburg Volunteer Rescue Squad & Fire Department will like you to join us for Santa's Workshop. The event will go from 1pm to 5pm. free admission/ Picture with Santa's Donations Accepted/Crafts,Snacks, and alot of fun.

12245 Rock Point Road, Newburg Maryland 20664... (Full Story & Photos)

"Wind" A Factor in a Waldorf Townhouse Blaze

Coordinator William Smith, November 14

Fire and EMS units from across Charles County and mutual aid from Prince George's and St. Mary's Counties responded for a "Townhouse on Fire" at 11516 Spyglass Place in the Sheffield Sub-Division of Waldorf. This fire was reported to the Charles County 911 Communications Center at 9:44 A.M. and as units approached the scene "Heavy Fire Conditions" were evident on the 3 story in the front and 4 stories ... (Full Story & Photos)

Your feedback is important to us! Feel free to sign the guestbook.
National Fire News
Iowa Lawmaker Wants to Reimburse Firefighters For Training
Congressman Dave Loebeck stopped by the West Burlington Fire Department Friday afternoon to discuss new legislation that would create a tax deduction for volunteer first responders, which includes firefighters.

Boy Saves Brothers From Ky. House Fire
A 13-year-old boy from Glasgow is being credited with his four younger brothers from a house fire that damaged the apartment fire.

Maine Fire Chief Says Alarm Averted Deadly Fire
A fire that damaged a Mechanic Street home early Saturday morning had similarities to one that killed six people in Portland in November, Rockland's fire chief said.

Kids Charged in Multi-Million Dollar S.C. Walmart Arson
A pair of juveniles have been charged in connection with a New Year's Eve fire at the Walmart in Columbia.

Ohio Teen Arrested For Stealing Fire Truck
A teen allegedly broke into the Rush Township Fire Department, stole a fire truck and drove through town with lights and sirens being pursed by police.

Mo. Congregation Tried to Help Man Who Burned It


Pa. Fire Marshal Ends Prison Fire Investigation
The state fire marshal probing the Northumberland County Prison fire has ended his active investigation but will not be releasing the building because he has not determined a cause.

Former Maine Firefighter Indicted in Arson
A former East Dixfield firefighter was indicted Friday, charged with torching the Countryfolk Music Theatre on Route 2 last year while he was a caretaker there.

N.C. Apartment Fire Displaces 20 People
A fire at Timber Hollow Apartments that displaced 15 adults and five children started in apartment A, according to the Greensboro Fire Department.

Maine Rescue Chief Out, Fire Chief Sworn In
Lebanon's rescue chief has resigned just days before a new fire chief is sworn in giving the town the opportunity to look at joining the two departments.

Calif. Firefighters Revive Man on Flight
Two Orange County firefighters are being credited with saving a man's life Friday morning after they revived him midair on a flight from John Wayne Airport to Houston.

Conn. Firefighter Charged With DUI Resigns
A firefighter who has a history of alcohol-related trouble and was arrested again on drunken driving charges Friday has resigned from the Hartford Fire Department.

Arrests Made in Mississippi 'Fire Cult'
Investigators believe a woman was bored working at a Clermont Volunteer Fire Department and began setting marsh fires and an abandoned structure and got others to join her.

Ohio Deputy Fire Chief, Clerk Held at Gunpoint
Toledo's deputy fire chief was in uniform, investigating a fire at a convenience store when a robber pointed a gun at the clerk and the deputy and demanded money.

Two Rescued from Pa. Six-alarm Fire
Several people were displaced as the fire destroyed three buildings and damaged two others.

Firefighter/Paramedic
The City of Monroe is accepting applications for future full-time firefighter/paramedic job vacancies.

Dealing with Difficult Deaths
Firefighters, law enforcement officers, emergency medical service personnel, healthcare providers, chaplains, and other clergy regularly encounter people who have died.

Safety Pad Experiences 120 Percent Growth in One Year
OPEN Incorporated, makers of the SafetyPAD Suite of software products, announced it witnessed a 120 percent customer growth since January 2014 with 98 percent of new clients selecting its SafetyPAD for Android solution.

Report: LA Hiring Practices Need Overhaul
Nearly a third of the last class had relatives on the job.

Photo Story: Downed Power Line Hampers Oregon Crews
Portland firefighters found heavy fire from the 2 1/2-story home and began attacking the fire.

Fire Claims Ohio Infant
A fire near Dayton has killed a four-month-old infant.

Kansas Firefighter Dies of Apparent Heart Attack
Garden City Firefighter Ronnie Peek, 49, collapsed during a drill.

House Burns in Fishers, Ind.
Emergency dispatchers said early reports indicated everyone escaped the house without injury.

Elaborate Fraud Scheme Uncovered During Probe of Pa. Blaze
Among the assets seized were six Ferraris, two Rolls Royces and $1.2M in jewelry.

Cochran Files Federal Suit Claiming Religious Discrimination
Kelvin Cochran was fired earlier this month after publishing a book with anti-gay excerpts.

Fallen Illinois Chief Remembered by Firefighters
Urbana Fire chief Rusty Chism died of a rare form of chest cancer recently and his firefighters are planning the best way to remember a leader of more than 30 years.

Stinger HPL, Strion HPL Flashlights
Streamlight has launched the rechargeable Stinger HPL and Strion HPL (High Performance Lumen) lights, new high lumen, long-range lights with an ultra-bright hotspot for illuminating a broader area on targets.

Seven Alarmer Hits Pa. Town


USB Dual Port NGR, Model #: 091-219-N
Kussmaul has introduced a dual USB charging port for quick and easy recharging of electronic devices in a vehicle.

Vols. in N. Georgetown, Ohio, Get New Pumper
Members of the North Georgetown, Ohio, Volunteer Fire Department recently took delivery of a pumper built on a commercial cab and chassis by KME Fire Apparatus.