Visitors Since
May 20, 2008

2015 Stats
Fire
EMS
Jan
Feb
0
0
Mar
0
0
Apr
0
0
May
0
0
Jun
0
0
Jul
0
0
Aug
0
0
Sep
0
0
Oct
0
0
Nov
0
0
Dec
0
0
Total
0
0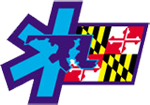 Hospital Status
MEIMSS Provider Login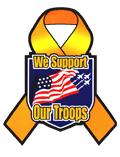 The Offical Website for:
Charles County Volunteer Firemen's Association, Inc.
Charles County Association of Emergency Medical Services, Inc.
VOLUNTEERS ARE NEEDED THROUGHOUT OUR COUNTY TODAY!
YOU CAN MAKE A DIFFERENCE, CALL 301-934-3581 FOR MORE INFORMATION
Railroad Crossing Repairs to Close Portion of Route 5/ Mattawoman-Beantown Road for July 10-13

Coordinator/Public Information Officer William Smith, July 02

Weekend Detour Begins Friday, July 10 at 8 p.m.


CSX Transportation will repair the railroad crossing on MD 5/ Mattawoman-Beantown Road between US 301 and Mattawoman Drive during the weekend of July 10-13. The work requires crews to close the roadway beginning Friday, July 10 at 8 p.m. They plan to reopen MD 5 by Monday morning, July 13 at 5 a.m.

Traffic will be detoured:

•Northbound motorists ... (Full Story & Photos)

SUNDAY "FUNDAY" AT BLUE CRABS

Coordinator/Public Information Officer William Smith, June 30

Everyone, the fire/EMS service has been given three suites for this Sunday's July 5th afternoon game starting at 2:05 p.m. Three suites have twenty-five tickets per suite that include hot dogs, peanuts, popcorn, soda and water. These tickets are courtesy of our partners at St. Charles Companies, Outdoor Creations, and G.S. Proctor and Associates. Please forward to your membership, bring your entire ... (Full Story & Photos)

SERVICE OF A FIRE/EMS MEMBER HAS ITS PRICE

Coordinator/Public Information Officer William Smith, June 19

I have been a part of the volunteer fire/EMS family in Maryland for 37 years of my life. Together we've all witnessed situations throughout our tenure that the general public for the most part just could not understand what it truly takes to "give back to your communities". We share all the nice moments together by attend birthday parties, weddings, family gatherings and the like; but allow me to ... (Full Story)




Obituary for EMS Deputy Chief Monday

Coordinator/Public Information Officer William Smith, June 15

Deputy Chief Vernon Chester Monday, Jr. of Waldorf, MD, passed away on Thursday, June 11, 2015 at the University of Maryland Charles Regional Medical Center in La Plata. He was 58 years old. He is remembered as a proud father, grandfather, and brother.

Born on June 24, 1956 in Washington, DC, he was the son of the late Jeannette Windsor Quader and the late Vernon Chester Monday, Sr.

Deputy Chief ... (Full Story & Photos)

FUNERAL ANNOUNCEMENT FOR CHIEF VERNON MONDAY

Coordinator/Public Information Officer William Smith, June 12

It is with a heavy heart and deep sorrow that the Waldorf Volunteer Department, Inc. announces the passing of Vernon Monday, Life Member and past Deputy Chief. Vernon served our Country, community, and department with the highest loyalty and honor. He will be missed greatly.

Visitation is set for Wednesday, June 17th at New Life Wesleyan Church, 9690 Shephards Creek Pl White Plains, MD, from 1300-1600 ... (Full Story & Photos)

Passing of Elaine Wedding

Coordinator/Public Information Officer William Smith, June 05

It is with great sadness we announce the passing of Founding Member Margaret Elaine Wedding of Charles County Mobile Intensive Care Unit and Life Member of Ironsides Volunteer EMS. Elaine died peacefully at her home this morning at approximately 0300 hrs. with her family at her side. Funeral arrangements will be passed on this afternoon, we ask everyone keep Elaine, her family and members of Charles ... (Full Story & Photos)

Trooper 2 Memorial

Coordinator/Public Information Officer William Smith, June 04

Tragedy Strikes Trooper 2 and the Waldorf Volunteer Fire Department

On September 27th, 2008, Trooper 2 responded to Waldorf, Maryland to assist the Waldorf Volunteer Fire Department with a motor vehicle crash. Working alongside first responders, two patients were identified for transport. A second medical provider would be required to assist with patient care in the helicopter. Trooper 2 encountered ... (Full Story & Photos)

NVFC Launches Volunteer Recruitment Portal for Fire Departments to Combat Declining Volunteerism

Coordinator/Public Information Officer William Smith, June 01

Volunteer firefighters make up 69 percent of the nation's fire service, yet the number of volunteers has declined by about 12 percent since 1984. At the same time, call volume has nearly tripled. In addition, the average age of the volunteer fire service is increasing as departments are finding it difficult to reach millennials - those within the 18-34 age range.

To help departments counter these ... (Full Story)




https://youtu.be/vhfk6lEyNKw
Charles County Volunteer Fire and EMS Recieve Recruitment Advertisement Grant

Coordinator/Public Information Officer William Smith, May 27

We would like to thank the Maryland State Firemen's Association and the Maryland Fire Chief's Association for the grant opportunity to enhance our recruitment effort in Charles County. This project is a "pilot program" for the state to identify the affordability in the future while measuring the success to our volunteer system. The billboard signage is located northbound Route 301 just north of the ... (Full Story & Photos)

Waldorf Volunteers Respond to Reported House Fire with Occupant Trapped

Coordinator/Public Information Officer William Smith, May 26

Waldorf Volunteers were alerted to Pineview Ct for the outside fire in the Fox Run neighborhood. B-3 responded with 3 and were advised to switch over to TAC 2 and that the outside fire was going to be a House on Fire with one trapped on Greenwood Dr. Once the assignment was dispatched Charles County Communications relayed to E-33 that the Charles County Sheriffs Office were on the scene with a working ... (Full Story & Photos)

Volunteer Awarded Bronze Medal of Valor

Coordinator/Public Information Officer William Smith, May 20

On the evening of March 1st, 2015, emergency services personnel responded to St. Charles Parkway and the White Plains Golf Course for a patient who was having a seizure in his car. Upon arrival the crew found the patient acting combative and erratic toward a crowd of bystanders. As the EMS crew attempted to calm the patient down Lt. James Sires noted that the patient had a loaded hand gun in his ... (Full Story & Photos)

Newburg Volunteer and DES Career Members Recieve Life Savings Awards

Coordinator/Public Information Officer William Smith, May 20

On August 30, 2013, Kele Harris suffered a devastating accident on Route 234 in Charles County. She sustained 11 rib fractures, a ruptured spleen, a ruptured aorta, a spinal fracture and a partial arm amputation, among other associated internal injuries. Ms. Harris was given a 12% chance of survival, but she fought and survived. She maintains that the pre-hospital care she received saved her life. ... (Full Story & Photos)

Charles County Commissioners Designate May 17-23 as EMS Week

Coordinator/Public Information Officer William Smith, May 14

On Tuesday, May 12, the Charles County Commissioners proclaimed May 17-23 as Emergency Medical Services Week. Emergency Medical Services (EMS) are vital public services, providing lifesaving care to those in need 24 hours a day, seven days a week.

Accessibility of emergency care dramatically improves survival and recovery from sudden illness or injury. The EMS system consists of emergency physicians, ... (Full Story)




Your feedback is important to us! Feel free to sign the guestbook.
National Fire News
Mass. Fire Chief Falls from Deck at Fire
The Gardner fire chief suffered a head injury and an EMT was also hurt.

Two FDNY EMTs Injured in Brooklyn Ambulance Crash
Two FDNY EMS workers were in the ambulance that flipped over near the Brooklyn Bridge.

Man Hurt in 60-Foot Fall at Maine National Park
A man who fell approximately 60 feet in the park Friday morning has been rescued and brought to a Bangor hospital for a medical evaluation.

Pig Versus Cowboy When Two Balloons Collide in Utah
A pig-shaped hot-air balloon descended quickly to the ground after hitting a Wyoming cowboy-themed entry in Provo.

Fire Breaks Out in Tenn. High-Rise Apartment, 200 Evacuated
About 200 residents were evacuated from their high-rise apartment building in the medical district in Memphis after a fire broke out early Friday morning.

Pa. Chief Allegedly Buys Fire Truck For Himself With Dept. Credit Card
The Youngsville assistant chief, who is also the department's treasurer, was charged with two counts of felony theft by unlawful taking.

Two Young Women Jump From Ga. Apt. Fire
Dramatic video shows two young women jump to safety from a fire at a Sandy Springs apartment.

Wash. Lt. Charged With Having Sex With Underage Fire Student
Bail was set at $200,000 for a Yakima fire lieutenant accused of having sex with an underage girl he was teaching.

N.C. Firefighter Released From Hospital, Funeral Set for Colleague
As one injured Burlington, firefighter has been released from the hospital, funeral arrangements have been set for another.

Seattle Firefighters Battle Two-Alarm Apt. Fire
Seattle battled a two-alarm blaze in an apartment house in the Queen Anne neighborhood.

News Crew Crashes Van Responding to Calif. Wildland Fire
A KTVU news van covering a fire in East Bay Hills rolled into a ditch. No one was injured.

World Police and Fire Games Competitor Killed in Va. Bike Crash
A competitor in the World Police and Fire Games died Thursday evening after he was hurt in a cycling crash Thursday afternoon in Prince William Forest. Two others were critically hurt.

Calif. Captain Continues to Recover From Burns
Fresno Fire Captain Pete Dern is recovering from the latest surgery that uses his own grafted skin to cover his injuries. He was severely burned when he fell through a garage roof.

Human-Caused Wash. Wildland Fire, 29 Homes Destroyed
The investigation continues on the 2,950-acre blaze in Sleepy Hollow that burned 29 occupied homes.

Heroic N.H. Fire Rescue Sparks Staffing Concerns
Manchester firefighters are concerned about staffing after a heroic rescue left three firefighters injured.

Fireworks-Filled Van Explodes, Traffic Clogged From L.A. to Vegas
The van was a total loss, but "psychedelic explosions" entertained motorists for about a half hour in Ivanpah.

Retired FDNY Firefighter Who Responded on Sept. 11 Wins $5M
The retired firefighter won $5M on a scratch ticket. He hopes to buy a Disney vacation home.

Photo Story: Two Extricated from Ohio Crash
One victim transported by helicopter after a two vehicle crash with rollover in Miami County.

Thief Steals Equipment from Rural Ind. Fire Station
An AED, portable radios, and other gear was stolen from Coolspring Township Station #2.

Flames Devour Grand Rapids Salvage Business
Crews tackled a large fire at a northwest Grand Rapids demolition and salvage business Wednesday night.

Seven Hurt in Explosion, Fire at Neb. Petroleum Center
Two of the workers hurt are in critical condition.

Baltimore CVS Arson Suspect Nabbed


Footage Shows Bicyclist Struck by Car
A young boy riding his bicycle was struck by a vehicle two weeks ago in Reseda, and on Tuesday night, the driver accused of leaving the scene spoke to a reporter.

Prison for Former N.H. Chief for $216K Theft
Ex Farmington Fire Chief Richard Fowler admitted bilking money from the department.

Conn. Rookie Delivers Big 10 Minutes Into First Shift
New Haven Firefighter Jack Erickson graduated from the academy on Tuesday.

Pa. Firefighters Fuming Over Welded Hydrants
Franklin Fire Chief Mark Trace said the water authority didn't consult them before welding the largest connections on the plugs.

Maine Fire and Rescue Departments Merge
Staffing will be boosted with the consolidation in Lebanon.

Derailment, Fire Prompt Evacuation in Tennessee
The train was carrying a flammable and toxic substance.

Lightning Damages Conn. House


Perlman Architects
Perlman Architects of Arizona is an award winning, full service Architectural and Planning firm specializing in Fire Department and Public Safety projects.