Visitors Since
May 20, 2008

2016 Stats
Fire
EMS
Jan
679
1169
Feb
516
1178
Mar
692
1357
Apr
696
1227
May
592
1254
Jun
693
1175
Jul
705
1303
Aug
669
1319
Sep
713
1278
Oct
660
1265
Nov
Dec
2015 Stats
Fire
EMS
Jan
612
1218
Feb
703
1078
Mar
678
1238
Apr
712
1181
May
744
1311
Jun
785
1227
Jul
609
1292
Aug
752
1263
Sep
634
1221
Oct
736
1151
Nov
711
1144
Dec
626
1190
Total
8302
14514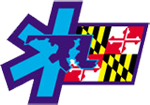 Hospital Status
MEIMSS Provider Login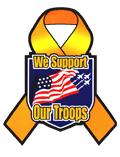 The Offical Website for:
Charles County Volunteer Firemen's Association, Inc.
Charles County Association of Emergency Medical Services, Inc.
VOLUNTEERS ARE NEEDED THROUGHOUT OUR COUNTY TODAY!

CLICK HERE to access our countywide application system.
3rd ANNUAL HOLIDAY FOOD DRIVE

Coordinator/Public Information Officer William Smith, December 05

Good day everyone, it's that time of year again to offer assistance to our residents in need of a "Holiday Meal" at Christmas. Just like last year a cardboard box will be placed inside your community fire station or rescue squad to fill with can foods and non-perishable foods during the Christmas Holiday Season December 5th thru December 21st. TOGETHER; WE CAN MAKE A DIFFERENCE!!

A flyer is attached ... (Full Story & Photos)

Put Christmas Tree Safety at the TOP of Your List This Season

Coordinator/Public Information Officer William Smith, November 28

In this special report, Sher Grogg talks about how she lost her brother, sister-in-law, and their four grandchildren in a devastating Christmas tree fire in 2015. Sher offers tips so that other families do not have to experience this tragedy. Citizens are reminded to download the flyer attached, read it to your entire family how to maintain proper tree safety and anyone with questions or concerns ... (Full Story)




Executive Development Seminar at MFRI Headquarters

Coordinator/Public Information Officer William Smith, November 27

Maryland Fire and Rescue Institute University of Maryland Presents

An Executive Development Seminar Leadership Exemplified…Combating the Normalization of Deviance

Presentation: This presentation will focus on the phenomenon known as the "Normalization of Deviance" and how we as a fire service are surrounded at all times. This topic is similar to situational awareness but highlights all aspects of ... (Full Story & Photos)

"From Xbox to Box Alarm" will be presented in Huntingtown Volunteer Fire Department

Coordinator/Public Information Officer William Smith, October 24

The MSFA Recruitment & Retention Committee as part of the MSFA/MFCA SAFER Grant is please to be able to present "From XBox to the Box Alarm" by Deputy Fire Coordinator Tiger Schmittendorf, Erie County (NY) Department of Emergency Services, on Sunday January 22, 2017 at 9:00 AM, at the Huntingtown Volunteer Fire Department, 4030 Old Town Road; Huntingtown MD, 20639.

This interactive discussion will ... (Full Story & Photos)

Secretary Board of Fire Rescue Honored

Coordinator/Public Information Officer William Smith, October 21

At the Monthly Board of Fire Rescue Commission Meeting on October 20th the commission honored Debbie Green (Closer) for her outstanding dedication and commitment as the Board's Secretary for the last 10 Years. Congratulations to Debbie for "A Job Well Done" and best wishes on her future endeavors. ... (Full Story & Photos)

NEWS RELEASE - OUT OF STATE COMMUNITY IN NEED OF HELP

Coordinator/Public Information Officer William Smith, October 14

In the aftermath of "Hurricane Matthew" The Charles County Volunteer Fire and EMS has reached out to the Volunteer Fire Department in the City of Lumberton, North Carolina to see what immediate assistance we can offer to help them get back on their feet. The Lumberton Fire Chief is asking for any help with providing bottled water and/or hand sanitizer would be greatly appreciated.

Currently the entire ... (Full Story)




SAFETY MESSAGE

Coordinator/Public Information Officer William Smith, September 30

FIRE AND EMS ASSOCIATION LEADERSHIP URGE EVERYONE TO KEEP THEIR HEADS ON A SWIVEL WHEN OPERATING ON THE EMERGENCY SCENE. TAKE A LOOK AT THIS VIDEO!!!... (Full Story & Photos)

8-Year-Old Maryland Girl Saves Mother's Life by Calling 911

Coordinator/Public Information Officer William Smith, September 28

An 8-year-old girl is being hailed as a hero for calling 911 after she recognized that her mother was having a stroke.
A'nasia Clayton was home with her mother in Charles County, Maryland, when she saw that one half of her mom's face had gone slack. She quickly called 911 and described the situation to the dispatcher.

"I'm in the house with my mom and I think she's having a stroke now," A'nasia tells ... (Full Story)




Awesome Work by CCSO and Waldorf VFD/EMS

Coordinator/Public Information Officer William Smith, September 20

This is the type of teamwork that happens to frequently yet rarely gets the media's attention. CCSO and MSP did remarkable, heroic work in removing the infants and driver from the burning vehicle. The firefighters cutting trees to access the car, extinguishing the fire, and simultaneously using the "jaws of life" to extricate the trapped occupant from the vehicle, undoubtedly saved that person's life. ... (Full Story)




MSFA SAFER Grant Tuition Reimbursement Incentive Program

Coordinator/Public Information Officer William Smith, August 26

Maryland State Firemen's Association Policies and Procedures Tuition Reimbursement Incentive Program
Effective Date: June 18,2016

POLICY
It shall be the policy of the Maryland State Firemen's Association to maximize the retention of qualified active volunteer fire and rescue personnel through the use of a SAFER funded College Tuition Reimbursement Program for any member or a member's immediate ... (Full Story)




HAPPY ANNIVERSARY MSFA!

Coordinator/Public Information Officer William Smith, August 17

Through the 2016 to 2017 Year, the Maryland State Firemen's Association is celebrating it's 125th year of service to the Emergency Services of the State of Maryland! During each of the Executive Committee Meeting weekends there will be special activities that we would like to invite you to take part in. For a full list of these Activities and the schedule around them, please see our MSFA Website @ ... (Full Story)




Your feedback is important to us! Feel free to sign the guestbook.
National Fire News
Why FirstNet is Needed Yesterday, Today and Tomorrow
Mike Worrell says FirstNet plans to deliver the Network that public safety needs and has been waiting on for more than 15 years.

Man Arrested for Harassing OH Firefighters Before Shooting
Police say Cameron Dyer harassed Youngstown firefighters before they were shot at.

Rescue Made at WI House Fire
Milwaukee firefighters rescued one person from a house fire on the city's north side.

ME Firefighter Gets Leave Following Chief's Resignation
Lt. Mark Blaquiere was placed on leave after he worked to get Oxford's fire chief to resign.

IL EMT Changed Identity to Hide Violent Past
Michael Arquero had two names before he got his EMT license and was hired by an ambulance company.

St. Louis Firefighters Tackle Warehouse Fire
Dozens of St. Louis firefighters spent several hours working to contain the fire at a cement plant.

Fire Union Criticizes KY Dispatchers for Putting Callers on Hold
Lexington's fire union president filed a request to find out how many 911 calls are placed on hold.

MI Firefighter Dies After Responding to Call
Firefighter Thomas Gary Walker collapsed at home after responding to a call with the Otsego County FD.

Fire Training Certification Program Seeks New Courses
The Fire Training Certification Program has some exciting announcements to share.

New KIMTEK Website Targets Brush Truck Market
KIMTEK Corporation announced the launch of its new website dedicated to the needs of firefighting agencies using pick-ups and flatbed trucks for off-road wildland firefighting.

IN Firefighters Tackle Warehouse Fire
Indianapolis firefighters initially had reports of people trapped inside the burning warehouse, but officials said it was empty.

Fire Leaves Seven Injured in NYC
The Queens fire left a woman in critical condition. Three firefighters and three residents were also injured.

MA Firefighter Finds Cats Days Massive Blaze
Lt. Brian Casey found two cats in one of the dozen buildings damaged by a massive blaze in Cambridge.

Injuries Sustained in Rescue Forces TN Firefighter to Retire
Chattanooga Fire Lt. Vernon Lane was off-duty when he rescued two people from an apartment fire.

OH Union Wants Fire Officers to Carry Guns
The union for Youngstown firefighters wants captains to be armed and requested body armor for all crews.

Mineral Wells, WV, Rolls with New Quint
A Pierce Ascendant 107-foot heavy-duty aerial ladder quint is now in service with the Mineral Wells, WV, Volunteer Fire Department.

FL Firefighter's POV Stolen from Crash Scene
The firefighter was helping people at a crash scene in Century when he noticed his pickup was missing.

Two Children Die in TN Trailer Fire
Firefighters found the bodies of a boy, 2, and girl, 4, inside the home trailer in Drummonds.

Search Ends for Victims at Ghost Ship Fire Scene
The fire at Oakland's Ghost Ship was the deadliest fire in the U.S. in 13 years and left 36 dead.

Baltimore Fire Claims Two Boys
Four children were in the Baltimore rowhouse and two were able to escape the deadly fire.

OH Passes Firefighter Presumptive Cancer Legislation
Ohio lawmakers passed Senate Bill 27 to help firefighters battling cancer.

Teachable Moments: Have You Let Them Pass?
Daniel Byrne discusses how the Oakland tragedy can be an educational opportunity for FDs around the country.

Two Teens Arrested for Deadly TN Wildfire
Two teenagers were charged with aggravated arson in the Gatlinburg-area wildfire that killed 14.

On-duty NJ Firefighter Robbed at Gunpoint
The Trenton captain was walking to the apparatus when a man stuck a gun his face.

Rhodium Incident Management Suite Used in TX Training
The state-of-the-art Incident Management tool utilized during 16-county regional training exercise in Dallas/Fort Worth TX.