Visitors Since
May 20, 2008

2016 Stats
Fire
EMS
Jan
679
1169
Feb
516
1178
Mar
692
1357
Apr
696
1227
May
592
1254
Jun
693
1175
Jul
705
1303
Aug
669
1319
Sep
713
1278
Oct
660
1265
Nov
692
1140
Dec
714
1354
Total
8021
15019
2017 Stats
Month
Fire
EMS
Jan
628
1311
Feb
555
1247
Mar
804
1299
Apr
607
1243
May
629
1326
Jun
525
1367
Jul
670
1290
Aug
767
1243
Sep
529
1299
Oct
750
1262
Nov
Dec
Total
6464
12887
2015 Stats
Fire
EMS
Jan
612
1218
Feb
703
1078
Mar
678
1238
Apr
712
1181
May
744
1311
Jun
785
1227
Jul
609
1292
Aug
752
1263
Sep
634
1221
Oct
736
1151
Nov
711
1144
Dec
626
1190
Total
8302
14514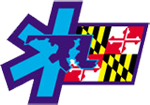 Hospital Status
MEIMSS Provider Login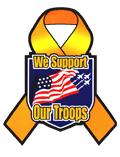 The Offical Website for:
Charles County Volunteer Firemen's Association, Inc.
Charles County Association of Emergency Medical Services, Inc.
VOLUNTEERS ARE NEEDED THROUGHOUT OUR COUNTY TODAY!

CLICK HERE to access our countywide application system.
Free Training - Human Trafficking Awareness

Coordinator/Public Information Officer William Smith, January 16

On Thursday, January 18, 2018, from 7 - 9 p.m., the CCSO, the Department of Homeland Security, and Shared Hope International will be hosting a Human Trafficking Awareness Forum at the Hilton Garden Inn - Waldorf, 10385 O'Donnell Place, Waldorf, MD 20603. Jessa Dillow Crisp, a survivor of human trafficking, will present her experience, and Ray Mollers of the Department of Homeland Security's Blue Campaign, ... (Full Story)





EMS 2018 Winterfest Conference

Coordinator/Public Information Officer William Smith, January 10

"Talbot County Winterfest Committee is pleased to share the Winterfest Conference 2018 brochure with all EMS, Fire and Rescue professionals across Maryland. The attached brochure includes conference and pre-conference information, hotel and directions to the NEW location in Easton, and registration forms. Please come join us for the 21st Annual Winterfest Conference"... (Full Story)





Charles County Volunteers Respond to Numerous Chimney Fires

Coordinator/Public Information Officer William Smith, January 07

As the Charles County Volunteer Fire and EMS Departments work each and everyday providing the very best service delivery to our citizens, we have responded to numerous "chimney fires" in wood stoves and/or chimney flues. We ask everyone to use extreme caution in "overloading" your chimney with pellets/wood as this fire load could and has begun fires throughout the county. In addition to the potential ... (Full Story & Photos)


Indian Head Volunteer Fire and EMS Department Announce Passing of Auxiliary Member

Coordinator/Public Information Officer William Smith, December 23

It is with great sadness and a heavy heart that the Officers and members of the Indian Head Vol. Fire Department and Rescue Squad Inc. and the Auxiliary announce the passing of Auxiliary Past President Mary Lee Smith. Mary Lee lost her hard fought battle with cancer on Thursday, December 21 at 4:50 PM at home surrounded by her family. Mary lee served as part of the auxiliary for 32 years and was the ... (Full Story & Photos)


Volunteer Fire and EMS Departments Support Christmas Connection

Coordinator/Public Information Officer William Smith, December 22

Once again the Charles County Volunteer Fire and EMS Departments have stepped up to assist our "senior population" in our county by partnering with the Department of Community Services in the "Adopt-a-Senior" Program. Our departments have purchased holiday meals for over 50 seniors, arranged baskets for delivery to these seniors throughout this weekend. Pictured is High School Cadet Bethany Dearing, ... (Full Story & Photos)


Newburg VRS&FD Announce Passing of Chaplain John Henry Thomas (UPDATE)

Coordinator/Public Information Officer William Smith, December 12

It is with heavy hearts that our department announces the passing of Life Member, Past Vice President, and Past Chaplain John Henry Thomas (pictured middle). John Henry has faithfully served our department for 28 years, holding many positions as previously listed, in addition to being a Board of Directors member, serving as the Charles County Association of EMS Chaplain, and has received many awards, ... (Full Story)





Structure Fire in the Pinefield Community of Waldorf

Coordinator/Public Information Officer William Smith, December 07

At 3:30 this afternoon, Waldorf Volunteers and surrounding departments responded to a "reported house fire" on Lucy Drive in Pinefield. E32 arrived/reported a detached shed to rear of the address. E32/T3 put the fire out in minutes, Command (PG B7) holding Co.3. No injuries! Fire Marshal's Office on scene to investigate..... (Full Story & Photos)

New Smoke Alarm Law Reminder

Coordinator/Public Information Officer William Smith, November 17

A new state law aimed at reducing home fire deaths went into effect on July 1, 2013. It requires replacement of any battery-only operated smoke alarm that is more than 10 years old with a unit powered by a 10-year sealed-in battery having a "Hush" button feature – ultimately affecting more than 800,000 Maryland homes with battery- only operated smoke alarms. The effective date for this requirement ... (Full Story & Photos)


Charles County Volunteers Offer Thanksgiving Safety Tips

Coordinator/Public Information Officer William Smith, November 16

The Charles County Volunteer Fire and EMS Departments offer the following tips for safe Thanksgiving cooking:

1. Make sure your smoke alarms are working properly by testing them. Additionally, ensure your guests are aware of all available exits if a fire were to occur and have them meet at a designated location outside.

2. The leading cause of fires in the kitchen is unattended cooking. Stay in ... (Full Story & Photos)

Your feedback is important to us! Feel free to sign the guestbook.
National Fire News
KIMTEK Announces Upgrades with Mercedes Booster Hose and Draft Kits
KIMTEK Corp announced a new relationship with Mercedes Textiles, Canadian manufacturers of firefighting systems including fire hoses, couplings

CFSI to Honor Fire Service Veterans at Annual Dinner


OK Firefighter Honored for Saving Mother, Child
Oklahoma City firefighter Caleb Timmons has been honored for saving a mother and son from a Halloween fire.

RAMFAN Launches New Website
Euramco Group is inviting visitors to explore their new website - www.ramfan.com.

Busiest Volunteer Fire Dept. in SD Gets 3,500-Gallon Tender
The Box Elder, SD, Volunteer Fire Department has taken delivery of a 2017 3,500-gallon tender built by Missouri Fire Apparatus.

University of Extrication: Electric Plug-In Vehicle Stabilization - Part 1
Ron Moore explains why floorpan-mounted batteries in electric vehicles can cause challenges for rescuers.

FDNY Firefighter Ordered to Rehab after Opioid Arrest
A New York City firefighter accused of trafficking fentanyl will enter rehab before his next court date.

MagneGrip Announces the Installations in Fire Stations Across the Nation
MagneGrip has recently installed exhaust removal and air purifications systems in new fire and rescue facilities across the country.

Massive Fire at OH Firestone Mansion Considered Suspicious
A fire Saturday at the Cornus Hill Firestone mansion in Fairlawn is being considered suspicious.

Watch CA Firefighters Rescue Victims after Car Goes Airborne
Orange County firefighters responded after a car hit a median and went airborne in Santa Ana on Sunday.

Watch TX Firefighters Operate at Smoke-Heavy House Fire
This raw video shows East Montgomery County firefighters tackling a house fire in Patton Village.

MO Firefighter Says Racist Facebook Post Accidental
A Lawson firefighter says he doesn't know how to use Facebook and accidentally posted a racist meme.

US Fire Pump Appoints Technical Sales Director


Trends Remain Same in Annual Line-of-Duty Deaths
Of the 93 line-of-duty deaths in 2017, most were related to cardiac or other similar health issues.

E-ONE Introduces the New Titan 4X4 ARFF


NE City Scraps Plans to Combine Fire, Police Stations
Columbus won't go ahead with a shared public safety facility over the "sheer magnitude" of the project.

2017 EVT of the Year Lane Feted at Apparatus Conference
Corey D. Lane from Loveland, CO, received the 2017 Emergency Vehicle Technician of the Year Award in Scottsdale.

Ex-Volunteer FF Arrested in CA Apparatus Vandalism
A former Hopland firefighter was arrested for smashing department vehicle windows with a baseball bat.

IAFC Accepting 2018 Educational Scholarships
The International Association of Fire Chiefs Foundation (IAFCF) is accepting applications from qualified first responders for its 2018 Educational Scholarships.

FL Fire Chief Tries to Pull Back Resignation
Palm Beach County's chief has pulled back his resignation amid claims of sexual and racial harassment.

Layoffs Loom for Dozen NY Firefighters Once Grant Expires
The Newburgh Fire Department could lay off 12 firefighters when a federal grant runs out this summer.

Belleville, PA, Fire Co., No. 1 Gets a New Pumper/Tanker
The Belleville, PA, Fire Company No. 1, has put a pumper/tanker built by Summit Fire Apparatus in service.

KY Department Seeks Lower Age Restriction
The Owensboro Fire Department is recommending lowering the age it will consider firefighter candidates to 20.

Three Fire Deaths after 15 Quiet Years in MN County
Three people have died in Alexandria fires in 10 days after Douglas County went 15 years without a fatality.

Close Calls: New Year, New Lessons: 8 Critical Fireground Factors
Billy Goldfeder says that we should honor the fallen by learning from previous close calls, line-of-duty injuries and deaths.