Visitors Since
May 20, 2008

2015 Stats
Fire
EMS
Jan
Feb
0
0
Mar
0
0
Apr
0
0
May
0
0
Jun
0
0
Jul
0
0
Aug
0
0
Sep
0
0
Oct
0
0
Nov
0
0
Dec
0
0
Total
0
0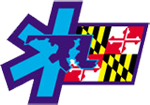 Hospital Status
MEIMSS Provider Login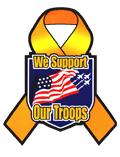 The Offical Website for:
Charles County Volunteer Firemen's Association, Inc.
Charles County Association of Emergency Medical Services, Inc.
VOLUNTEERS ARE NEEDED THROUGHOUT OUR COUNTY TODAY!
YOU CAN MAKE A DIFFERENCE, CALL 301-934-3581 FOR MORE INFORMATION
Funeral Arrangements for Hughesville VFD&RS Past Chief James "Iggy" Herbert, Sr.

Coordinator William Smith, April 21

The funeral arrangements have been finalized and as follows:

VIEWING: Hughesville VFD on Friday April 24th from 2:00 P.M. to 8:00 P.M. Fire Department Prayers @ 7:00 P.M.

SERVICE: Hughesville VFD on Saturday April 25th at 11:00 P.M. Hughesville VFD to Trinity Memorial Gardens


Anyone bringing apparatus to participate in funeral procession contact Asst. Fire Chief James Harris @ 240-298-7616 or ... (Full Story & Photos)

MSFA and FIREHOUSE Magazine present: Inaugural Fire-Rescue Competition

Coordinator William Smith, April 14

SAVING OUR OWN.......DO YOU HAVE WHAT IT TAKES?

Inaugural Fire-Rescue Competition.....June 22-23, 2015.....Ocean City, Maryland

NO GUTS, NO GLORY

This fire-rescue competition will consist of five person teams competing in 10 timed events run in succession to simulate a common fireground scenario. This year's event will simulate a firefighter mayday involving a downed firefighter, which will require ... (Full Story & Photos)

STRUCTURE FIRE IN SINGLE FAMILY DWELLING IN WALDORF

Coordinator William Smith, April 13

Volunteer firefighters from Waldorf and surrounding departments responded to a reported "house on fire" at 1262 Allen Court at approximately 7:37 P.M. Chief 3A(Jenkins) arrived with smoke showing from all sides. A fire involving several rooms on the first floor was knocked quickly and searches proved negative. The cause of the fire was unattended cooking. Chief 3B (Mills) had Command.


NOTE: ... (Full Story & Photos)

"RECRUIT CHARLES COUNTY" A SUCCESS FOR THE FIRST EVENT

Coordinator William Smith, April 13

Your association officers want to thank everyone for participating in our "FIRST EVER" County-wide Recruitment Event. Overall we think we can mark this event as a success and build on the issues and concerns as we move forward. Please keep your signs up, your websites fresh as I will continue putting out to the public our needs for community involvement. Just remember, everyone has a place in your ... (Full Story & Photos)

MSFA Seeks Qualified Individuals to Manage SAFER Grant

Coordinator William Smith, April 06

The Maryland State Firemen's Association (MSFA) was awarded a grant through the Staffing for Adequate Fire and Emergency Response (SAFER) program to enhance recruitment and retention of volunteer fire/EMS personnel across the state. The goals of the program include developing an awareness program to demonstrate the value and need for volunteer providers, provide tools and recruitment capabilities ... (Full Story & Photos)

Reported "Persons Trapped" in a House Fire This Morning

Coordinator William Smith, April 02

La Plata Volunteers along with surrounding county and mutual aid departments responded to a "Reported House on Fire" with persons trapped at 10382 Charles Street in La Plata at 11:18 this morning. Chief 1A(Hutchins) arrived, established command and reported occupants in the home were rescued prior to the arrival of the fire units. Fire was engulfed throughout the single family one story residence, ... (Full Story & Photos)

Volunteer Fire and EMS Respond to a House on Fire with persons trapped in Pomfret

Coordinator William Smith, March 21

On Saturday the Bryans Road Volunteer Fire Department & Rescue Squad and surrounding departments were alerted to a reported of a House on Fire with subjects trapped at 5350 Harley Place in Pomfret. Units arrived on the scene to find a single story, single family dwelling well involved. Crews made an aggressive interior attack along with a timely search and coordinated ventilation. Even with the heroic ... (Full Story & Photos)

"LOSAP" PUBLIC HEARING A SUCCESS

Coordinator William Smith, March 18

Presidents Gilroy and Yates want to thank those who were able to come out last night in support of the LOSAP legislation "date change". The BOCC approved the change which takes effect 2016.... (Full Story)




Your feedback is important to us! Feel free to sign the guestbook.
National Fire News
Man Rescued From Nepal Rubble
Turkish rescue workers in Kathmandu, Nepal pulled a man alive from the rubble of a destroyed building on Monday. The rescue comes two days a massive earthquake. A team from Fairfax County, Va. left Sunday to assist.

Calif. Freeway Closed by Tanker Blaze
The gasoline tanker rolled over and erupted into flames on Freeway 710.

Flames Engulf Tanker on Calif. Roadway
A tanker hauling 8,500 gallons of gasoline burned on the 710 Freeway in Bell on Sunday.

Two USAR Task Forces Headed to Nepal
Members of California Task Force 2 and Virginia Task Force 1 are enroute to Nepal following the deadly earthquake.

Electrical Fire Spreads in Va. Hotel
A firefighter and a guest were injured.

Va. Hotel Fire Forces 200 Guests Out
A fire spread from a utility room to other areas in an Alexandria, Va. hotel early Sunday, sending guests scrambling to get out.

Pit Row Fire Injures Three


Md. Fire Truck Crashes; Firefighters Hurt
Seven firefighters from Morningside Vol. Fire Department suffered minor injuries.

Valuable Report in Toledo LODD Fire May Have Been Destroyed
The defense claims investigators originally determined the fire started in the kitchen not a garage.

Calif. Hilltop Party House Burns
Hours after about 100 teens were chased out of the house, it was destroyed by fire.

Fire Destroys Wash. Auto Showroom, Vehicles
Dozens of vehicles were destroyed in the Bellevue dealership.

Mo. Man Admits Attempted Arson of Ferguson Market
The man is facing up to 10 years, but will likely get three under guidelines.

Narcotics Missing From Ohio Fire Stations
Columbus police are investigating to determine what happened to the painkillers.

Hartford Agrees to Purchase New Equipment for Firefighters
All firefighters will be fit-tested, and new breathing apparatus will be purchased.

Austin Hotel Blaze Reveals Firefighter Shortage in Downtown
The number of fire stations in and around downtown has remained the same over the past 30 years.

Woman Gets New Trial in Pa. Arson, Murder Case
She was freed on bail after 42 years behind bars.

Neighbor's Detector Saves Fla. Man From CO Poisoning
The man was found unconscious, but was rescued because of the alarm.

Buffalo Firefighters Hurt at Fire
Several firefighters went to the hospital with injuries, while the assailant, a woman, is in serious condition.

N.Y. Construction Worker Killed in Crane Collapse
The man was pinned against the flatbed of a truck.

Buffalo Firefighters Injured at House Fire
Originally, authorities believed the firefighters had been stabbed. But, later determined that was not the case.

Vehicle Runs Over Foot of Pa. Fire Police Officer
The Apollo fire police officer was directing traffic when the incident occurred.

Firefighter Formerly Accused in Sex Abuse Case Sues Chicago, Cops
The charges against the Merrionette Park firefighter/medic were dropped.

Helmet Cam Captures N.J. Mansion Firefight


Fiery Mass. Crash Claims Two
Massachusetts State Police have confirmed two people were killed in a fiery wreck on I-195 last night. A third person was injured.

Photo Story: Portland Crews Rescue Man After Fall
Portland firefighters rescued a man who fell down a ravine near Johnson Creek on April 20.

Flames Spread to Texas Restaurant


Deaf Firefighter Part of N.Y. Crew


Woman Charged in Fire Where Fresno Firefighter Fell
Fresno Capt. Pete Dern was seriously injured when he fell though the roof.

Raw: Pittsburgh Crews Tackle Flames


Ind. Stage Collapses; Students Hurt
The collapse sent the students into the orchestra pit where they were trapped under debris.