Visitors Since
May 20, 2008

2016 Stats
Fire
EMS
Jan
679
1169
Feb
516
1178
Mar
692
1357
Apr
696
1227
May
592
1254
Jun
693
1175
Jul
705
1303
Aug
669
1319
Sep
713
1278
Oct
660
1265
Nov
692
1140
Dec
714
1354
Total
8021
15019
2017 Stats
Month
Fire
EMS
Jan
628
1311
Feb
555
1247
Mar
804
1299
Apr
607
1243
May
629
1326
Jun
525
1367
Jul
670
1290
Aug
767
1243
Sep
529
1299
Oct
750
1262
Nov
Dec
Total
6464
12887
2015 Stats
Fire
EMS
Jan
612
1218
Feb
703
1078
Mar
678
1238
Apr
712
1181
May
744
1311
Jun
785
1227
Jul
609
1292
Aug
752
1263
Sep
634
1221
Oct
736
1151
Nov
711
1144
Dec
626
1190
Total
8302
14514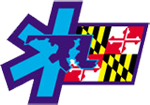 Hospital Status
MEIMSS Provider Login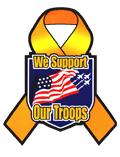 The Offical Website for:
Charles County Volunteer Firemen's Association, Inc.
Charles County Association of Emergency Medical Services, Inc.
VOLUNTEERS ARE NEEDED THROUGHOUT OUR COUNTY TODAY!

CLICK HERE to access our countywide application system.

Structure Fire in the Pinefield Community of Waldorf

Coordinator/Public Information Officer William Smith, December 07

At 3:30 this afternoon, Waldorf Volunteers and surrounding departments responded to a "reported house fire" on Lucy Drive in Pinefield. E32 arrived/reported a detached shed to rear of the address. E32/T3 put the fire out in minutes, Command (PG B7) holding Co.3. No injuries! Fire Marshal's Office on scene to investigate..... (Full Story & Photos)

New Smoke Alarm Law Reminder

Coordinator/Public Information Officer William Smith, November 17

A new state law aimed at reducing home fire deaths went into effect on July 1, 2013. It requires replacement of any battery-only operated smoke alarm that is more than 10 years old with a unit powered by a 10-year sealed-in battery having a "Hush" button feature – ultimately affecting more than 800,000 Maryland homes with battery- only operated smoke alarms. The effective date for this requirement ... (Full Story & Photos)


Charles County Volunteers Offer Thanksgiving Safety Tips

Coordinator/Public Information Officer William Smith, November 16

The Charles County Volunteer Fire and EMS Departments offer the following tips for safe Thanksgiving cooking:

1. Make sure your smoke alarms are working properly by testing them. Additionally, ensure your guests are aware of all available exits if a fire were to occur and have them meet at a designated location outside.

2. The leading cause of fires in the kitchen is unattended cooking. Stay in ... (Full Story & Photos)


Message from the State Fire Marshal Office - Important to Pass On

Coordinator/Public Information Officer William Smith, November 03

AERIAL LUMINARIES KNOWN AS "SKY LANTERNS" ARE PROHIBITED IN MARYLAND

PIKESVILLE, MD (November 2, 2017) The State Fire Marshal would like to remind Maryland residents and visitors that using aerial luminaries, commonly referred to as "Sky Lanterns", is prohibited throughout the State.

The Office of the State Fire Marshal regularly receives requests from the public concerning these devices, typically ... (Full Story & Photos)


Firehouse Subs Awards More Than $36,000 Of Life-Saving Equipment To Maryland Fire Departments

Coordinator/Public Information Officer William Smith, November 02

Continuing its mission of supporting hometown heroes, Firehouse Subs in Severna Park recently hosted the Firehouse Subs Public Safety Foundation's presentation of $36,469 worth of lifesaving equipment grants to the Orchard Beach and La Plata volunteer fire departments.

The event incorporated a donation ceremony as well as live demonstrations from receiving departments, explaining the importance of ... (Full Story & Photos)

County Fire Chief Earns Promotion NDW Indian Head FD

Coordinator/Public Information Officer William Smith, October 19

Congratulations to County Fire Chief Mark Kaufmann, Jr. on his promotion to Captain NDW Indian Head FD. Chief Kaufmann is joined by his family during the "pinning ceremony". Our thanks to Chief Kevin Grinder for the photos... (Full Story & Photos)

Annual Oyster and Ham Dinner & Oyster Scald

Coordinator/Public Information Officer William Smith, October 12

Sunday, November 5, 2017 - 12 pm - 5 pm ------ All You Can Eat!
Adults $25 --- Children 6-10 $12 --- Children 5 and Under Free

Fried Oysters, Stuffed Ham, Regular Ham, Sweet Potatoes, Parsley Potatoes, Kale, Green Beans, Cole Slaw, Applesauce, Rolls

Oyster Scald Available - Bake Sale - Raffles - 50/50 - Pull Tabs... (Full Story & Photos)


Maryland Deputy Fire Marshal Orientation Meetings

Coordinator/Public Information Officer William Smith, September 12

REMINDER:

The Deputy Fire Marshal hiring process is beginning and the orientations are mandatory to attend in order to pursue any of the open positions. You are encouraged to attend to gather the information you need to see if this profession is something you're interested in. The orientation locations are listed as follows:

Monday, Sept 11th - Easton
Tuesday, Sept 12th - Mechanicsville VFD (TONIGHT)
Thursday, ... (Full Story & Photos)

Your feedback is important to us! Feel free to sign the guestbook.
National Fire News
Firefighters Begin Turning Tide in Southern CA
Firefighters hoped to make more progress Saturday against wildfires burning from Ojai to Oceanside.

First Fatality Confirmed in Southern CA Wildfires
A 70-year-old woman was found dead in a car involved in a crash along an evacuation route in Ventura County.

Ex-FL Firefighter Gets $245K in Discrimination Case
Former Tampa firefighter Tanja Vidovic had sued for discrimination and retaliation over a pregnancy.

Trump Declares Disaster as CA Blazes Rage
Wildfires fanned by sustained Santa Ana winds continued wreaking havoc across Southern California on Friday.

CA Lawmakers Propose Mandatory Wireless Emergency Alerts
As wildfires continue to ravage California, a push has begun for mandatory wireless alerts in all 58 counties.


The Hawaii County firefighter's BAC was below the legal limit but still violated department rules.

100 NH Firefighters Tackle Apartment Building Blaze
An accidental kitchen fire forced over a dozen people out of their homes Thursday in Manchester.

Fund Started to Send Sick NY Firefighter to Super Bowl
A Tarrytown firefighter stricken with brain cancer has always dreamed of attending a Super Bowl.

Coal Township, PA, Puts Refurbished 'Purple Demon' in Service
Watch a video of the refurbishment of a pumper for East End Hose & Fire Co. in Coal Township, PA.

FL County Approves New Public Safety Radio Towers
Flagler County commissioners approved the plan as part of a public safety radio system overhaul.

ND Fire Chief Announces Retirement after 45 Years
Grand Forks Fire Chief Peter O'Neill plans to retire Jan. 5 after nearly 45 years with the department.

Feeding CA Firefighters During Wildfires No Small Task
What's on the firefighter menu in Southern California? Try 10,000 eggs and 4,500 strips of bacon.

MA Chief On Leave for Threatening Wife Resigns
Ipswich's fire chief was put on leave in September after being arrested for threatening to shoot his wife.

MO Grinch Steals Donation Jars, One for FF's Family
The thief who stole donation jars for a firefighter's family and veterans was caught by Raymore police.

Thousands Battle Southern CA Blazes amid High Winds
Amid devastating Santa Ana winds Thursday, thousands of firefighters dug in for an extended battle.

WI Firefighter Charged with Sexual Assault of Coworker
A Milwaukee fire lieutenant is charged with groping and repeated harassment of a female colleague.

Product of the Day: Gore Chempak -- Ultra Barrier Fabric
GORE CHEMPAK fabrics deliver exceptional protection without compromising your mobility or your ability to get the job done.

Denver Firefighters Disciplined for Rowdy Bar Behavior
Five Denver firefighters were suspended without pay for their behavior at a bar during a retirement party.

NC County Takes Over Island Coverage amid Dispute
A contract dispute is threatening to dissolve the Knotts Island Volunteer Fire Department after 57 years.

Body Found in Burn Area as Southern CA Wildfires Spread
A woman's body was found near Ojai as wildfires continue spreading in Ventura and Los Angeles counties.

Rigaku Devices Announces Fentanyl Library Additions to Progeny ResQ
Law enforcement and first responders to benefit from library update for use in battle against opioid epidemic.

AZ Teen Thanks Firefighters after Accidental Shooting
Phoenix firefighters reunited Wednesday with a boy who was accidentally shot and nearly died in 2016.

Watch CA Firefighters Contain Brush Fire Threatening Home
Watch as firefighters help a man contain a brush fire threatening his home in Ventura County.

Ocala, FL, E-ONE Fire Aerial Featured on Ornament to Benefit NFFF
Ocala Fire Rescue's E-ONE tower has been selected to be depicted on a holiday ornament for a fundraising sale to benefit the National Fallen Firefighter Foundation.

Vancouver, Canada Fire & Rescue Services Gets 10 New Aerials
Vancouver Fire & Rescue Services recently took delivery of 10 new Smeal 105-foot, rear-mount aerial quints.