Visitors Since
May 20, 2008

2016 Stats
Fire
EMS
Jan
Feb
Mar
Apr
May
Jun
Jul
Aug
Sep
Oct
Nov
Dec
2015 Stats
Fire
EMS
Jan
612
1218
Feb
703
1078
Mar
678
1238
Apr
712
1181
May
744
1311
Jun
785
1227
Jul
609
1292
Aug
752
1263
Sep
634
1221
Oct
736
1151
Nov
711
1144
Dec
626
1190
Total
8302
14514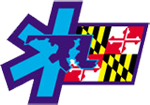 Hospital Status
MEIMSS Provider Login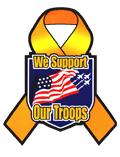 The Offical Website for:
Charles County Volunteer Firemen's Association, Inc.
Charles County Association of Emergency Medical Services, Inc.
VOLUNTEERS ARE NEEDED THROUGHOUT OUR COUNTY TODAY!

CLICK HERE to access our countywide application system.
SMVFA Meeting RESCHEDULE DATE

Coordinator/Public Information Officer William Smith, February 07

The Southern Maryland Volunteer Firemen's Association Meeting has been rescheduled to
Sunday February 21st beginning at 5:00 pm at the Tenth District VFD 7035 Poor House Road, Marbury MD... (Full Story)




Maryland Chief Officers Seminar

Coordinator/Public Information Officer William Smith, February 03

March 12-13, 2016 = University System of Maryland, Shady Grove Conference Center, Rockville, Maryland

PLEASE SEE ATTACHED BROCHURE FOR COMPLETE INFORMATION... (Full Story)




Miltenberger Emergency Services Seminar

Coordinator/Public Information Officer William Smith, February 03

March 11 & 12, 2016
Rocky Gap Casino Resort, Flintstone, MD

Presented by
The Maryland Institute for Emergency Medical Services Systems, the Maryland Fire and Rescue Institute, the Region I Emergency Services Education Council, Garrett College, and Allegany College of Maryland

After three years away, we are returning once again to Rocky Gap Casino Resort in Flintstone, Maryland, on March 11 and ... (Full Story)




Volunteer Fire and EMS Are Recognized For Their Bravery and Dedication

Coordinator/Public Information Officer William Smith, February 02

Today the Charles County Board of County Commissioners recognized some of our volunteer fire and EMS members for "Doing What They Are Trained To Do" in saving the lives of our citizens. As a direct result of their outstanding work two lives were saved and both residents from Charles County have made a 100% recovery. In one case, a young teen called 911 because his 5 year old little brother stopped ... (Full Story & Photos)

From the Xbox to the Box Alarm: An Interactive Discussion

Coordinator/Public Information Officer William Smith, January 29

The MSFA Recruitment and Retention Committee on behalf of the MSFA & the MD Fire Chief's Association are proud to present another leadership training opportunity though recruitment seminar. We are holding two seminars lead by Chief Tiger Schmittendorf: March 5, 2016 at the Frederick County Public Safety Training Facility, 5371 Public Safety Place, Frederick, MD and March 6, 2016 at the Kent Island ... (Full Story & Photos)

Help Your Fire Hydrant Breath

Coordinator/Public Information Officer William Smith, January 26

Although we appreciate their hard work, snow plows are not forgiving in our communities. The volunteer firefighters in our county need your help clearing out the snow from fire hydrants on your streets. 3 feet in all directions will greatly increase our ability to help you in case of an emergency.


Photo Courtesy: Pete Piringer (MCFR)
... (Full Story & Photos)

Attention Natural Gas Home Owners - CO (Carbon Monoxide) ALERT

Coordinator/Public Information Officer William Smith, January 26

CAUTION: a potential increase level of CO (Carbon Monoxide) in the homes of natural gas home owners, in part because of gas vents covered by snow. Take precautions, please follow instructions below. If you use natural gas, please make sure your exterior venting is clear of snow. If you smell natural gas, leave the area immediately and then call 911
... (Full Story & Photos)

Residents Encouraged to Prepare for Winter Weather

Coordinator/Public Information Officer William Smith, January 20

The National Weather Service is predicting a potential for a winter storm on Friday, Jan. 22. As the temperature drops, residents are encouraged to equip themselves and their loved ones for snow, sleet, freezing temperatures, blizzards, and other winter hazards.

Before a Winter Storm
•Create an emergency supply kit equipped with a three-day water supply, food that will not spoil, one change of clothing ... (Full Story & Photos)

SMOKE DETECTORS CAN SAVE LIVES!!! YOU NEED ONE TO SAVE A LOVED ONE!!!

Coordinator/Public Information Officer William Smith, January 19

Sadly, early this morning two small children, their grandmother and grandfather perished in a house fire in Prince George's County. In addition, it is the one year anniversary of the Annapolis mansion fire that took the lives of two children and their grandparents...BOTH OF THESE INCIDENTS NO SMOKE DETECTOR WAS WORKING IN THESE HOMES!!! The Charles County Volunteer Fire/EMS Service ask everyone to ... (Full Story & Photos)

Sprinkler law debate renewed; bill calls for local control on mandate

Coordinator/Public Information Officer William Smith, January 04

Maryland lawmaker from the Eastern Shore is looking to rekindle debate in Annapolis next month over a state law requiring fire-suppression sprinklers in new homes. When the state sprinkler mandate was signed by then-Gov. Martin O'Malley in 2012, counties were allowed to opt out for a three-year period. Rural counties with well and septic systems largely decided not to require homebuilders to install ... (Full Story)




SERVICE OF A FIRE/EMS MEMBER HAS ITS PRICE

Coordinator/Public Information Officer William Smith, June 19

I have been a part of the volunteer fire/EMS family in Maryland for 37 years of my life. Together we've all witnessed situations throughout our tenure that the general public for the most part just could not understand what it truly takes to "give back to your communities". We share all the nice moments together by attend birthday parties, weddings, family gatherings and the like; but allow me to ... (Full Story)




Volunteer Awarded Bronze Medal of Valor

Coordinator/Public Information Officer William Smith, May 20

On the evening of March 1st, 2015, emergency services personnel responded to St. Charles Parkway and the White Plains Golf Course for a patient who was having a seizure in his car. Upon arrival the crew found the patient acting combative and erratic toward a crowd of bystanders. As the EMS crew attempted to calm the patient down Lt. James Sires noted that the patient had a loaded hand gun in his ... (Full Story & Photos)

Your feedback is important to us! Feel free to sign the guestbook.
National Fire News
Photos: Two-alarm Fire Hits Detroit Vacant Building
Smoke was coming from the upper floors of the vacant apartment building when firefighters arrived.

Photos: Texas Firefighters Tackle Hoarder Home Fire
Strong winds pushed fire through a Fort Worth home, requiring crews to use a defensive attack.

Modesto Considers Leasing Fire Engines
Fire officials say it's cheaper to lease the five engines and two ladder trucks.

Canadian Firefighter Hurt in Tanker Rollover
The South Glengarry firefighter was by himself when the tanker rolled over on a slippery roadway.

Deck Collapse Leaves Five Hurt in St. Louis
The second floor porch collapsed during a Mardi Gras party and left two critically injured.

Man Rescues Wife, Children from Calif. Fire
All six suffered burns in the Trona house fire.

Calif. Prevention Fund to Remove Dead Trees
Six counties will split $1.75 million to remove tress in an area susceptible to wildfires.

Conn. Firefighters Revive Three OD Patients
New London crews used Narcan to revive two men and an hour later the used it on a woman.

Brush Fire Spreads to Mo. House
Firefighters responding to a grass fire found fire coming through the roof of a Republic home.

Ill. House Fire Contained
Rock Island firefighters spent Saturday afternoon trying to contain a smoky house fire.

Minn. Main Street Devastated by Blaze
A massive fire destroyed seven businesses in Madelia.

TargetSolutions Presents Awards at Networking, Training Workshop
Stuart Sprung of the Oceanside Fire Department was given the Helping Hand Award, presented each year to someone who goes above and beyond to help TargetSolutions improve its online fire department training system.

Calif. Firefighter Struck at Crash Scene
The Cosumnes firefighter was listed in stable condition.

Blaze at Iraq Hotel Leaves 21 Dead
Officials say the fire started in the basement of the Capitol hotel.

Fla. Fire District Settles on Plans for Paramedic Service
North Collier Fire District accepted the paramedic program with a few caveats.

Wash. Bill Relaxes Access Restrictions During Wildfires
The bill would prohibit the DNR officials from preventing livestock owners from retrieving livestock during a fire.

Couple Creates New Response Technique at Fla. School
Zone Emergency Response Operation uses color-coded grids to help responders get to an emergency fast at a Miami-Dade middle school.

Texas Apartments Damaged by Fire
A two-alarm fire damaged an apartment building in Mesquite on Feb. 5.

Fire Destroys N.J. Home
Dozens of firefighters responded to the Feb. 5 house fire in Tinton Falls, N.J.

Fire Hits Colo. Dental Lab
Denver fire officials are working to determine the cause of the fire at a dental lab.

Lexington Firefighter Gets Cancer Diagnosis After Battling Fires
Matt Logsdon fought two structure fires on Jan. 26, and then learned he had stage 4 cancer.

FDNY Chaplain Saves Wedding Day Amid Chaos
Rev. Ann Kansfield performed the ceremony as sirens wailed in the background.

FDNY Chaplain Saves Wedding


Suspects Arrested in String of Ga. Arsons, Fraud
The six are suspected in 10 arsons from 2013 to 2015, and filing false claims.

Horse, Rider Plunge Down Calif. Canyon
The woman was rescued, but the horse was put down.