Visitors Since
May 20, 2008

2015 Stats
Fire
EMS
Jan
Feb
0
0
Mar
0
0
Apr
0
0
May
0
0
Jun
0
0
Jul
0
0
Aug
0
0
Sep
0
0
Oct
0
0
Nov
0
0
Dec
0
0
Total
0
0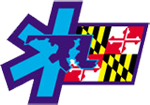 Hospital Status
MEIMSS Provider Login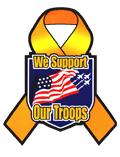 The Offical Website for:
Charles County Volunteer Firemen's Association, Inc.
Charles County Association of Emergency Medical Services, Inc.
VOLUNTEERS ARE NEEDED THROUGHOUT OUR COUNTY TODAY!
YOU CAN MAKE A DIFFERENCE, CALL 301-934-3581 FOR MORE INFORMATION
Time to "Spring Forward" and CHECK YOUR SMOKE/CO DETECTOR

Coordinator William Smith, February 27

Three out of five home fire deaths resulted from fires in properties without working smoke alarms.

The risk of dying in reported home structure fires is cut in half in homes with working smoke alarms. The death rate in reported home fires was more than twice as high in homes that did not have any working smoke alarms, either because no smoke alarm was present or an alarm was present but did not operate, ... (Full Story & Photos)



MARCH 8, 2015

Two Volunteer Leaders Re-Appointed in Annapolis

Coordinator William Smith, February 24

Two longtime volunteer leaders from Charles County Volunteer Firemen's Association appeared in Annapolis February 23rd for the State of Maryland Confirmation Hearing for re-appointment to the Maryland Fire-Rescue Education and Training Commission by Governor Larry Hogan. Also pictured is Assistant Fire Chief Mike Clemens (retired) from Montgomery County who serves as Chairman, along with Lynn Gilroy ... (Full Story & Photos)

S.C. Fire Chief Shares Volunteer Recruitment, Retention Successes

Coordinator William Smith, February 19

We are building grant under the SAFER Program. The read below has great information and ideas once/if we receive the grant.


Feb. 18--NEWBERRY -- Fire Chief Keith Minick and Captain Gene Shealy with the Newberry Fire Department updated City Council on their progress with recruitment and retention last week.

Last year, the fire department received a $247,484 SAFER grant, which stands for Staffing ... (Full Story)




Winter Fires: Safety Tips for Home Heating

Coordinator William Smith, February 13

With cold weather upon us, it is a good time for your volunteer fire service to remind everyone of some simple steps to help prevent a heating related fire in your home.

The high cost of home heating fuels and utilities have caused many Americans to search for alternate sources of home heating. The use of wood burning stoves is growing and space heaters are selling rapidly, or coming out of storage. ... (Full Story & Photos)

High School Cadet Program Receives SCBA Masks

Coordinator William Smith, January 30

The Charles County Department of Emergency Services in conjunction with the Charles County Volunteer Firemen's Association donates Scott AV-3000 face pieces to the Charles County Cadet Program, The donation of 25 Scott AV-3000 face pieces allows each student to utilize their own face piece during the course of their training
... (Full Story & Photos)

Special Thanks to Chuck Shaw

Coordinator William Smith, January 29

Hundreds of people dined at Noodles & Company at the Waldorf Market Place to raise money for the family of Cpl. Jamel Clagett. Members of the CCSO, PGPD, MSP, Charles County Volunteer Fire fighters and paramedics, Emergency Services and folks from all over the place stopped by throughout the evening to show their support for the Clagett family.

Chuck Shaw, Past President of the Southern Maryland ... (Full Story & Photos)

Benedict Volunteer Fire Department Announces The Passing of Life Member Robert Eugene Buck

Coordinator William Smith, January 29

The Officers and Members of the Benedict Volunteer Fire Department & Rescue Squad, and Ladies Auxiliary regret to announce the passing of Life member Robert Eugene Buck, May 25, 1932 - January 27, 2015

Visitation: Brinsfield-Echols Funeral Home, P.A., Charlotte Hall, MD
Monday, February 2, 2015
2:00 PM - 4:00 PM
Monday, February 2, 2015
6:00 PM - 8:00 PM

Life Celebration / Viewing
Services: ... (Full Story & Photos)

The 2015 Maryland Chief Officer's Seminar

Coordinator William Smith, January 28

The 2015 Maryland Chief Officer's Seminar will be held on Saturday and Sunday, March 7 & 8 at the UMD Shady Grove Conference Center.

Audience: The audience for this seminar is those personnel having emergency services line and staff officer responsibilities. It is hoped that every Maryland emergency services organization will be well represented.

Location: This seminar will be held at the University ... (Full Story & Photos)

New MFRI Course Completion Certificates

Coordinator William Smith, January 27

Beginning on February 1, 2015, MFRI students will be able to print course completion cards upon successful completion of any MFRI course. By going to the MFRI home page and clicking on the Transcripts/Course Completion Certificates button, students will be able to print a certificate for any MFRI course they have successfully completed after entering some basic identification information. At the same ... (Full Story & Photos)

SMVFA Convention Committee Needs Your Support

Coordinator William Smith, January 27

The Newburg Vol. Rescue Squad and Fire Department will hold a super bingo on Friday February 13th, 2015. It will benefit the SMVFA 2015 Convention.

Doors will open at 5: 30 pm, Early birds will start at 6:45 pm with regular games starting at 7 pm.

Regular games will pay $150, Specials will pay $200, the bonanza will have a guaranteed payout of $300, and the Jackpot will be played in 3 parts, $250 ... (Full Story & Photos)

Sheriff Berry Attends Annual Installation of Officers Banquet

Coordinator William Smith, January 05

Sheriff Troy Berry attending the Joint Installation Banquet of the Charles County Volunteer Fireman's Association and the Charles County Association of EMS at the Jaycees in Waldorf, Maryland. "Volunteers don't necessarily have the time; they just have the heart," please support the fire and EMS of Charles County... (Full Story & Photos)

Want To VOLUNTEER in Charles County?? Today Is Your Lucky Day!!!!

Coordinator William Smith, December 15

Fire In Me YouTube Video - Charles County Version Coming Out In The Near Future

What's it like to be a volunteer firefighter? Hear from these brave men and women as they talk about their first calls, how they took the first step and what being a volunteer firefighter means to them

Contact us @301-934-3581..... (Full Story)




Your feedback is important to us! Feel free to sign the guestbook.
National Fire News
W. Va. Crews Lauded for Train Derailment Response
A rapid, coordinated response in Fayette County saved lives when a train carrying crude oil exploded recently.

Fatal Blast Probed in Florida
The Sarasota house blew up Thursday night.

Fla. FF/Medic Charged After Flipping Hospice Patient off Backboard
The 11-year veteran of Brevard County Fire Rescue has been suspended with pay.

Photo Story: Winds Fuel Ill. House Fire
Hampered by 10 degree temperatures, and the relentless high wind, the fire spread throughout the old farmhouse style home in Watseka.

Apparatus Architects: Ventilated Compartments, Preventing Rust & Corrosion
Tom Shand and Michael Wilbur discuss the need for ventilated compartments and common paint and rust issues.

Ind. Firefighter Abandoned as Newborn Creates Boxes for Babies
The boxes could be located outside Indiana fire stations.

Chain System Kit For Sprinter Chassis
Onspot Automatic Chains is pleased to announce an automatic tire chain kit for the Sprinter chassis with VB Air suspension.

BBA Pumps Creates Nuclear Power Plant Fire Suppression Equipment


BBA Pumps Inc.


Ohio Man Ejected on Highway
See why drivers are being warned to wear seat belts. This ejection was captured by police. The man was able to walk away.

Duped Baltimore Firefighters Paying Dearly
Some Baltimore City firefighters claimed their tax preparer got them big refunds but also caused big trouble because of the things he put on their returns. Now they owe the state thousands of dollars because of it.

Distracted Ariz. Woman Survives Being Run Over by Train
She was wearing headphones and eating taquitos.

Hasty Seismic Sensor System
After the success of its search equipment: the LEADER Hasty two sensors version, LEADER, expert in search and rescue material, further expands its range by launching the version three wireless seismic sensors.

Some Calif. Fire Victims to Get Debit Cards
Central Valley fire district officers can hand out the cards on the scene.

Embattled R.I. chief fired
The Coventry Fire District Board voted unanimously Wednesday night to terminate fire chief Paul Labbadia.

NS‐HSR1 Rubber Band Strap


Remains of Three Recovered in Wash. Fire Debris
A woman and two girls are believed to be the victims.

Vehicle Crashes into Philly Station, Damages Ambulance
The unit damaged has only been in service for a few months.

Loose Llamas Lassoed Near Phoenix
The fugitives caused a firestorm on social media with tweets from aerospace defense command, a senator and a MLB team.

Two Canadian Firefighters Hurt in Explosion
Crews were investigating a smoke odor in the basement when the explosion happened.

Conn. Arsonist Gets Life for Blaze That Killed Three
A boy and two adults were killed in the 2011 New Haven fire.

Texas Firefighter Expelled for Killing Dogs, Bragging
The former Union Valley firefighter posted a photo of the dead dogs on his Facebook page.

Embattled R.I. Chief Terminated by Fire Board
There was no discussion about Chief Paul Labbadia's alleged activities including playing golf and drinking alcohol while on duty.

HYSight Technologies UAV
HYSight Technologies (HYSightTech.com) is making unmanned aerial vehicles (UAVs) a part of daily operations in which the public and the lives of police officers, firefighters, first-responders and other safety workers are at risk.

HYSight Technologies
Our Leadership formed this company in the hope to bring a special product, UAV's - "Drones" to mainstream, Local, State and Commercial use.

Photo Story: Blaze Engulfs Calif. Business
A two-alarm fire swept through an automotive repair shop in San Jose.

Conn. Firefighter Died from Asphyxiation
Hartford Firefighter Kevin Bell's SCBA bottle was empty.

Calif. Officials Defend Response to Deadly Accident
Contra Costa officials said transport time was impacted by weather and traffic when a 14-year-old died.

Safe Fleet Acquires Elkhart Brass
Safe Fleet, the parent company of FRC, FoamPro, and R.O.M., has acquired Elkhart Brass to add to its emergency services portfolio.

Miss. Firefighters Confess to Arson
"They didn't put a whole lot of thought into this," the Itawamba County sheriff said.