Visitors Since
May 20, 2008

2016 Stats
Fire
EMS
Jan
679
1169
Feb
516
1178
Mar
692
1357
Apr
696
1227
May
592
1254
Jun
693
1175
Jul
705
1301
Aug
Sep
Oct
Nov
Dec
2015 Stats
Fire
EMS
Jan
612
1218
Feb
703
1078
Mar
678
1238
Apr
712
1181
May
744
1311
Jun
785
1227
Jul
609
1292
Aug
752
1263
Sep
634
1221
Oct
736
1151
Nov
711
1144
Dec
626
1190
Total
8302
14514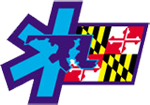 Hospital Status
MEIMSS Provider Login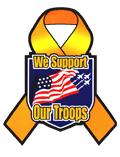 The Offical Website for:
Charles County Volunteer Firemen's Association, Inc.
Charles County Association of Emergency Medical Services, Inc.
VOLUNTEERS ARE NEEDED THROUGHOUT OUR COUNTY TODAY!

CLICK HERE to access our countywide application system.
8-Year-Old Maryland Girl Saves Mother's Life by Calling 911

Coordinator/Public Information Officer William Smith, September 28

An 8-year-old girl is being hailed as a hero for calling 911 after she recognized that her mother was having a stroke.
A'nasia Clayton was home with her mother in Charles County, Maryland, when she saw that one half of her mom's face had gone slack. She quickly called 911 and described the situation to the dispatcher.

"I'm in the house with my mom and I think she's having a stroke now," A'nasia tells ... (Full Story)




MD Fire Chief's 7th Annual Golf Tournament

Coordinator/Public Information Officer William Smith, September 28

To Benefit the National Fallen Firefighters Weekend....GREAT prizes and a wonderful course to play on. In need of players and hole sponsors. Please see attached packet for all information
Attach: 1... (Full Story & Photos)

Nationwide Emergency Alert System Test

Coordinator/Public Information Officer William Smith, September 21

On Wednesday, September 28, 2016 at 2:20 PM EDT, the Federal Emergency Management Agency (FEMA), in collaboration with the FCC and the National Weather Service, will conduct a nationwide test of the Emergency Alert System (EAS). The test is scheduled to last approximately one minute. All EAS Participants - radio, television, cable and direct broadcast satellite system providers - are required to ... (Full Story)




Awesome Work by CCSO and Waldorf VFD/EMS

Coordinator/Public Information Officer William Smith, September 20

This is the type of teamwork that happens to frequently yet rarely gets the media's attention. CCSO and MSP did remarkable, heroic work in removing the infants and driver from the burning vehicle. The firefighters cutting trees to access the car, extinguishing the fire, and simultaneously using the "jaws of life" to extricate the trapped occupant from the vehicle, undoubtedly saved that person's life. ... (Full Story)




Recruitment/Retention Workshop Available

Coordinator/Public Information Officer William Smith, September 20

Recruitment workshop that is near to Charles County. Please pass on to your membership for consideration. Recommended for
Departmental Recruitment Chairs ... (Full Story)




Donations Requested for Displaced Family Due To House Fire

Coordinator/Public Information Officer William Smith, September 15

On September 14, 2016 the Cobb Island Volunteer Fire Department and EMS along with several mutual aid companies were dispatched for a single family house fire located on Cobb Island, Maryland. When units arrived they found a home filled with thick black smoke throughout. The family occupying the residence was renting from the home owner. The family consists of 3 Adults and 5 Children varying in age ... (Full Story)




210 Sportsmans Bonanza Tickets Available!

Coordinator/Public Information Officer William Smith, September 12

The Bryans Road VFD will be bringing back one heck of a great time AGAIN this year, with the 210 SPORTSMANS BONANZA!!! A chance to win a lot of great prizes!! Saturday, September 24th 2016 doors open at 3 pm. ALL food and Beverage will be provided! Grand Prize for this year will be a Polaris Sportsman 570 four-wheeler.

UNDER 18 CAN NOT buy a ticket, anyone under 18 must be accompanied by an adult, ... (Full Story & Photos)

MSFA SAFER Grant Tuition Reimbursement Incentive Program

Coordinator/Public Information Officer William Smith, August 26

Maryland State Firemen's Association Policies and Procedures Tuition Reimbursement Incentive Program
Effective Date: June 18,2016

POLICY
It shall be the policy of the Maryland State Firemen's Association to maximize the retention of qualified active volunteer fire and rescue personnel through the use of a SAFER funded College Tuition Reimbursement Program for any member or a member's immediate ... (Full Story)




HAPPY ANNIVERSARY MSFA!

Coordinator/Public Information Officer William Smith, August 17

Through the 2016 to 2017 Year, the Maryland State Firemen's Association is celebrating it's 125th year of service to the Emergency Services of the State of Maryland! During each of the Executive Committee Meeting weekends there will be special activities that we would like to invite you to take part in. For a full list of these Activities and the schedule around them, please see our MSFA Website @ ... (Full Story)




VCOS Symposium in the Sun, Clearwater Beach Florida November 10 - 13, 2016

Coordinator/Public Information Officer William Smith, August 15

IAFC-VCOS Symposium in the Sun Scholarship Opportunity

2016 VCOS Symposium in the Sun
Preparing Your People, Tools, Department and Community
Education Sessions

TAKE OUR PEOPLE TO THE TRAINING - The MSFA and MFCA Training and Recruitment & Retention committees have joined together to sponsor the scholarship for the VCOS Symposium in the Sun. The leadership training available at this symposium will ... (Full Story & Photos)

Hughesville VFD Receives $20,275 Federal Grant for New Hose

Coordinator/Public Information Officer William Smith, July 29

WASHINGTON (July 28, 2016)—A $20,275 federal grant has been awarded to the Hughesville Volunteer Fire Department and Rescue Squad through the federal Assistance to Firefighters Grant (AFG) Program. The funds will be used to replace aging hoses.

"The Hughesville Volunteer Fire Department and Rescue Squad Inc. is very thankful to receive the Assistance to Firefighters Grant from the Federal Emergency ... (Full Story & Photos)

HOUSEHOLD GRILLING SAFETY MESSAGE

Coordinator/Public Information Officer William Smith, June 14

Your Charles County VOLUNTEER Fire Service cautions all home owners to use extreme caution while grilling this season.

Never grill on your deck, balcony or anywhere that heat from your grill could ignite the area surrounding the grill.

Three out of five households own a gas grill, which translates to a lot of tasty meals. But it also means there's an increased risk of home fires.

Each year an ... (Full Story & Photos)

Fire Association Awarded MSFA Fire Prevention Mini Grant

Coordinator/Public Information Officer William Smith, June 14

We are pleased to announce the Charles County Volunteer Firemen's Association was awarded a "mini grant" from the MSFA Fire Prevention Committee. This years awardees will receive (48) 10 year smoke alarms to be awarded at the state convention next Tuesday. President Gilroy and I will be on hand to accept the award on behalf of the association during that time. Other departments in our county have ... (Full Story)




Your feedback is important to us! Feel free to sign the guestbook.
National Fire News
Hiring a Credentialed Officer
Jeff Pomeranz explains why the CFO designation shows a commitment and leadership skills.

KIMTEK Skids Are Compatible with New Honda ATV
In its continued expansion into side-by-side utility vehicles, the newly introduced Honda Pioneer 1000-3 readily accommodates the Kimtek MEDLITE and FIRELITE skid units.

US, Canada Fire Chiefs Endorse NFPA Position Papers
Fire chiefs from the United States, Canada, Germany and the United Kingdom participated in the National Fire Protection Association (NFPA) Urban Fire Forum (UFF) last week at NFPA headquarters in Quincy, MA.

Dover, NJ, Gets New Top-Mount Pumper
Dover, NJ, Fire Department has accepted delivery of a 2016 Pierce Enforcer top-mount pumper.

NY Firefighter Wears Late Husband's Gear at Crash Leaving His Funeral
Roseanne Kleppsattel was riding in a pumper after her husband's funeral when the crew stopped to help at a crash.

Suit: GA County Retaliated Against Firefighters for Wearing Uniforms
Gwinnett County firefighters say they were disciplined and "verbally harassed" for wearing uniforms to meetings.

SC Woman Calls Plans to Scrap New Fire Station 'Scary'
A York County resident is concerned about the lack of protection with changes to the Riverview FD.

OH City Awaiting Report on Fire Dept. Staffing
Oregon officials asked the Ohio Fire Chiefs' Association to review staffing, including the use of part-time firefighters.

Fire Service Credentialing: Mentoring the Next Generation of Leaders
Tom Jenkins explains why resources like CPSE play key roles in the credentialing process.

Dog Rescued from 40-foot Well in GA
Henry County firefighters used a rope system to pull 10-year-old dog Golden Retriever Bama from a well.

MO Firefighter, 24, Killed in Off-Duty ATV Crash
A firefighter for the Orchard Farm Fire Protection District died Tuesday night of injuries sustained in an ATV accident Saturday.

OK Fire Truck Rear-Ended by Passenger Vehicle
One person in a passenger vehicle was hurt in a crash involving a Oklahoma City fire truck

TX Firefighters Hope to Restore 1928 Model A Fire Truck
In 1928, the Grapevine Fire Department introduced a 1928 Model A Ford. Decades later it hopes to restore it.

CA Wildfire Burns 14 Homes, Causes $1.5 Million in Damages
The fire that tore through a Petaluma neighborhood destroyed four homes, burning 14 in all, and caused an estimated $1.5 million in damage.

OK Firefighters Hurt in Wreck of Brand New Engine
Two Meridian firefighters were ejected from the 2016 engine after it wrecked en route to a structure fire.

Harrodsburg, KY, Gets Stainless Steel Pumper
The Harrodsburg, KY, Fire Department has taken delivery of an E-ONE stainless steel, low pumper built on a E-ONE Typhoon custom chassis.

Man Dies in KY House Fire
Firefighters in Whitley County found a man in his 60s dead while fighting a fire in a single-family, wood-frame home.

MD Firefighters Hurt Battling Fatal Fire
Two firefighters were hurt battling a Cambridge house fire that killed an occupant and injured another who was forced to jump from the structure.

CA Wildland Fire Threatens Communication Equipment
The Loma Fire threatens communication equipment especially an internet repeater system.

Public Told About CA Base Fire Investigations
The commander at Vandenberg says five investigations are underway into an unprecedented string of wildfires on the base.

VA Firefighters Deal with Dead Woman, Cats During Welfare Check
Fire investigators in Hampton say they discovered more than 50 cats at a home where a 91-year-old woman was found dead.

SC Firefighter Hurt Extinguishing House Fire
The Columbia Fire Department reported a firefighter was injured while on the job early Wednesday morning.

Massive WA Apartment Fire Displaces Dozens
A fire in a large apartment building in Seattle pushed dozens of people out of their homes.

City Mourns FDNY 'Rising Star'
The city pays respects to the fallen battalion chief who had been considered a rising star in the FDNY.

FL Fire Dept. Awaits New Apparatus with Blue Roofs
The trucks will sport the Palm Coast's new look -- a bright blue cab roof and sleek red sides.