Visitors Since
May 20, 2008

2016 Stats
Fire
EMS
Jan
679
1169
Feb
516
1178
Mar
692
1357
Apr
696
1227
May
592
1254
Jun
693
1175
Jul
705
1303
Aug
669
1319
Sep
713
1278
Oct
660
1265
Nov
692
1140
Dec
714
1354
Total
8021
15019
2017 Stats
Month
Fire
EMS
Jan
628
1311
Feb
555
1247
Mar
804
1299
Apr
May
Jun
Jul
Aug
Sep
Oct
Nov
Dec
Total
1987
3857
2015 Stats
Fire
EMS
Jan
612
1218
Feb
703
1078
Mar
678
1238
Apr
712
1181
May
744
1311
Jun
785
1227
Jul
609
1292
Aug
752
1263
Sep
634
1221
Oct
736
1151
Nov
711
1144
Dec
626
1190
Total
8302
14514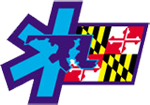 Hospital Status
MEIMSS Provider Login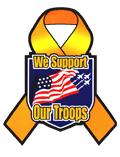 The Offical Website for:
Charles County Volunteer Firemen's Association, Inc.
Charles County Association of Emergency Medical Services, Inc.
VOLUNTEERS ARE NEEDED THROUGHOUT OUR COUNTY TODAY!

CLICK HERE to access our countywide application system.
CCVFA May 2017 Business Meeting / CCAEMS SPECIAL MEETING

Coordinator/Public Information Officer William Smith, April 28

Please share with your membership:


NOTICE: The Charles County Volunteer Firemen's Association Meeting for May 8, 2017 has been re-scheduled to May 16th at Tenth District VFD beginning at 1900 hrs. An addition to the normal agenda is to distribute the draft "Request for Proposal" regarding the Comprehensive Study currently underway.


In addition there will be a "SPECIAL MEETING" for the Charles ... (Full Story)




PHOTO RELEASE: Commissioners Proclaim April 23-29 as Recruit Charles County Week

Coordinator/Public Information Officer William Smith, April 26

On Tuesday, April 25, the Board of Commissioners proclaimed the week of April 23 -29, as National Volunteer Recognition Week. During this week, the Charles County volunteer fire departments and rescue squads joined the Maryland State Firemen's Association for a unified recruitment drive held on Sunday, April 23. Recruitment and retention is one of the biggest challenges facing volunteer fire departments. ... (Full Story & Photos)

WALDORF VOLUNTEER FIRE DEPARTMENT BRUSH #3 STRUCK BY VEHICLE WHILE RESPONDING

Coordinator/Public Information Officer William Smith, March 29

At approximately 1040 hrs. while responding to an emergency medical call, Brush Unit #3 was struck while crossing the intersection of Crain Highway and Berry Road in Waldorf. As a result, one volunteer firefighter from the Waldorf station was transported to an area hospital for non-life threatening evaluation and the male subject from the opposing vehicle was transported for non-life threatening evaluation ... (Full Story)




2017 Southern MD Volunteer Firemen's Association Convention

Coordinator/Public Information Officer William Smith, March 23

The Annual Convention of the SO MD Volunteer Firemen's Association is coming up quickly. Hosted this year by Huntingtown VFD in Calvert County we should be reminded our very own Andrew Spalding currently serving as 2nd VP moves up to 1st VP at this years convention. It would absolutely be wonderful to have each of the Charles County departments represented to participate in the events including the ... (Full Story & Photos)

Serve Strong: Better You, Better Crew

Coordinator/Public Information Officer William Smith, March 22

Volunteer Firefighters in Charles County are tough, but so are the challenges we face. The health and safety choices we make affect not only ourselves, but our entire crew and all those who depend on us.

**Heart attacks cause over 50 percent of on-duty firefighter deaths each year.
**Over 390 firefighter and EMT suicides have been reported since 2014.
**Cancer is quickly becoming one of the most ... (Full Story)




National EMS Week 2017 - " EMS Strong: Always in Service"

Coordinator/Public Information Officer William Smith, March 22

May 21, 2017 through May 27, 2017 is National EMS Week 2017. "This year's theme is "EMS Strong: Always in Service". In addition, Wednesday, May 24 is EMS for Children Day. Please go to the link below for ideas on how to raise awareness about EMS in your communities, celebrate your EMT's and the service they provide, etc.
SMVFA Convention

Coordinator/Public Information Officer William Smith, March 20

We are quickly approaching the 70th Annual SMVFA Convention. We have not received many memorial submissions, RSVP's, or ads for the convention book.

Please remember we need all of these by March 31.

All of the information is under the convention info tab on the main page of the website.

I have also attached the convention t-shirt pre-order form. Please get that back to us so we can ensure your ... (Full Story)




Beyond Hoses and Helmets and Xbox Low Enrollment

Coordinator/Public Information Officer William Smith, March 08

We are just about three weeks away from the Beyond Hoses and Helmets & Xbox weekend training in North East, MD., and we may have to cancel the B H & H class because of low enrollment. Please reach out to your associations and departments and remind them of this excellent opportunity. The class is Friday evening, March 31 beginning with dinner at 6 pm at the North East Fire Company and it will continue ... (Full Story)




Bel Alton Volunteer Fire Department Announce the Passing of Delegate Clyde Forsee

Coordinator/Public Information Officer William Smith, March 08

The Bel Alton Volunteer Fire Department, INC. regrets to announce the passing of Life Member Clyde Cayce Forsee. Mr. Forsee serviced the Department with dedication for over 20 years serving in many capacities to include apparatus driver as well as many administrative positions. During his last active years with the department, he served as the assistance to the Treasurer as well as a Delegate to ... (Full Story & Photos)

Statewide Recruitment Day April 23, 2017

Coordinator/Public Information Officer William Smith, March 06

The annual Recruitment Day will be on Sunday April 23, 2017 from 12-4 PM. MSFA is working on the updated web page on www.mdvolunteer.org as well as new posters and brochures. MSFA has uploaded a sign up sheet on the MSFA members page to get your department listed. If you have any questions please feel free to reach out to any recruitment committee member or email recruitment@msfa.org... (Full Story)




High School Cadets Make Great Work of this Fire

Coordinator/Public Information Officer William Smith, March 02

Today our High School Cadets were actively containing the fire in the "flammable fire pit" during Firefighter II class..Great TEAMWORK and a Special Thanks to Hughesville VFD for supplying the pumper during the evolution's today!!... (Full Story & Photos)

Your feedback is important to us! Feel free to sign the guestbook.
National Fire News
The Coolest Fire & EMS Stations in North America
Ted Galante highlighted 10 fire stations that focused on site use, sustainability and inventive designs to create highly functional facilities.

Decontamination Pathways in Fire Stations
Paul Erickson is working to update the fire station hot zone concept by adding decontamination pathways for the removal of toxins.

VIKING High-Tech Firefighter Hoods Narrow the Safety Gap


Fame Fire Co. 3 in West Chester, PA, Gets Heavy Rescue
Firefighters with the Fame Fire Co. No 3, in West Chester, PA, has purchased a Custom Fire Apparatus heavy rescue.

FL Firefighter Facing New Battle after Car Wreck
Ft. Lauderdale firefighter Vince Castelly was seriously injured in a car wreck last Wednesday.

Building a Solar Community at a Michigan Fire Station
Dave Strenski shares the story of how a fire station in Ypsilanti, MI, was able to obtain a solar roof.

Rope Access into Technical Rescue
Tom Pendley explains what the fire service can learn from the rope access community.

FFs May Boycott Detroit Grand Prix after 2015 Wreck
Firefighters may boycott volunteering at the race after a first responder was seriously hurt in 2015.

GA Firefighter Dies Hours after Shift
Battalion Chief John Chester was a 26-year veteran of the Whitfield County Fire Department.

Four NY Firefighters Hurt When Apparatus Overturns
Four Bay Ridge volunteer firefighters were injured when their apparatus overturned returning from a call.

FFs among 15 Injured in NYC Apartment Fire
Firefighters were among the injured during an early morning apartment fire on Staten Island.

IN Station Takes Heavy Damage from Tornado
A Clinton County fire station lost an entire outer wall when it was hit by a tornado Saturday night.

FF Amendments Stripped from Houston Pension Reform
Stripped from the new proposal that emerged Sunday were three amendments backed by firefighters.

AZ Department Working to Recruit Women FFs
Phoenix is stepping up recruitment efforts with women making up only 4 percent of its firefighters.

Photos: New Orleans Building Collapses During Blaze
A four-alarm fire destroyed a two-story, mixed-use building in the 7th Ward.

CO Firefighters Practice High-Rise Skills
About 40 first responders from Colorado Springs, Black Forest and Falcon took part in the exercise.

Instagram Video Sparks Criminal Probe into CA Fire
A criminal investigation was launched after a video showing the start of the Gate fire hit social media.

New Chief Rubin Sees 'Great Opportunity' in VA City
Former Atlanta and D.C. Fire Chief Dennis Rubin talked about his expectations for Petersburg.

Fire, Police Have Staffing Concerns in NH Town
Salem officials say fire and police staffing levels have been stagnant since the early- to mid-1990s.

FFs Make Progress as GA Wildfire Slows
Crews have made significant progress with growth of the West Mims Fire slowing in recent days.

Firefighters from Across World Compete in VA
Firefighting crews from around the world competed in Virginia Beach this past weekend.

Four-Gas Monitoring for the Fire Service
Nick Bonstell explains the basic sensors on a four-gas monitor and how to apply them on hazmat calls.


Nashville is drawing more than just big crowds. The exhibitors are eager to visit Music City as well.

MI Firefighter Hurt in Wall Collapse
Video captured the moment a wall collapsed and pinned a firefighter against the ground in Iron Mountain.

Collapse Traps MI Firefighter at Burger King Fire
An Iron Mountain firefighter was trapped after the wall of a gas station and fast food restaurant collapsed.